Application of Nanomaterials and Nanotechnology
Our long term research interests are in the developing the synthesis and application of materials with dimensions at nanometer scale. Materials with composition of metal oxide, semiconductors and polymers have been focused on, which are expected to have unique physical, chemical or biological properties. We focus on the photocatalytic properties, electrical and mechanical properties, biocompatibility of nanostructured materials.
So far, we have developed variety of methods to created nanostructured materials. We use electrochemical anodisation, electrospinning, CVD, hydrothermal and VLS process to process nanostructured materials including nanotubes, nanofibers, nanobelt, nanobottles, nanocups and nanocrystals. Currently, we are in the process of developing the application of such materials
We are exploring the application of nanomaterials in three main aspects in: 1) Renewable Energy 2) Environment Chemistry, 3) Green Chemistry and 4) in Biotechnology. We develop photocatalysts for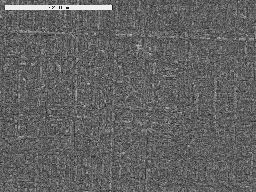 treating organic pollutant in air and in water. Solar cells and photocatalytic water splitting have also been developed to harvest the solar energy. Hoping through our efforts, we will be able to maintain the living environment of our beautiful planet earth.
More detailed information can be found here.
We are always seeking the potential of commercialising our technology, because we believe that is the most exciting way to pay back society. There are many beautiful ideas in science; we pick the one that inspires us with ambition and hope for the future. Currently, we are in the process of patent applications invoving the deposition of nanomaterials and a innovative 3D design of solar cell, aiming for an efficiency over 50%.
Please contact us directly if you are interested in study as a PhD student.
We have been awarded the Veeco Labs Energy Innovation Grant (2010).
The purpose of the award is to enable advanced research in energy generation, storage and conversion. Our proposed topic: In-situ mapping of electronic property of active anode for water splitting with c-AFM.