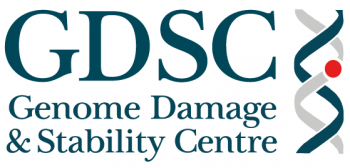 The GDSC is a research centre investigating the responses of cells to
genome damage and their relationship to cancer and other aspects
of human disease
The centre provides a dynamic and collaborative environment for state-of-the-art research and is supported by a variety of funding agencies including the BBSRC, CR-UK, MRC and the Wellcome Trust.
For more information about individual group leaders, and the types of research taking place in the centre, please see 'Research groups' tab at the top of the page.
Two post-doctoral research fellows are available for an initial period of 36 months within the laboratory of Dr Matt Neale in the Genome Damage and Stability Centre. These posts are funded as part of a five-year Wellcome Trust Investigator Award with flexible start dates possible through into 2018.
Full details available from the link below:
http://www.sussex.ac.uk/about/jobs/research-fellow-gdsc-2068
Other employment opportunites may be found at http://www.sussex.ac.uk/about/jobs/
| | | | |
| --- | --- | --- | --- |
| | | | |
| | | | |
| | | | |