In-person campus tours
Visit our beautiful campus and get a feel for student life at Sussex.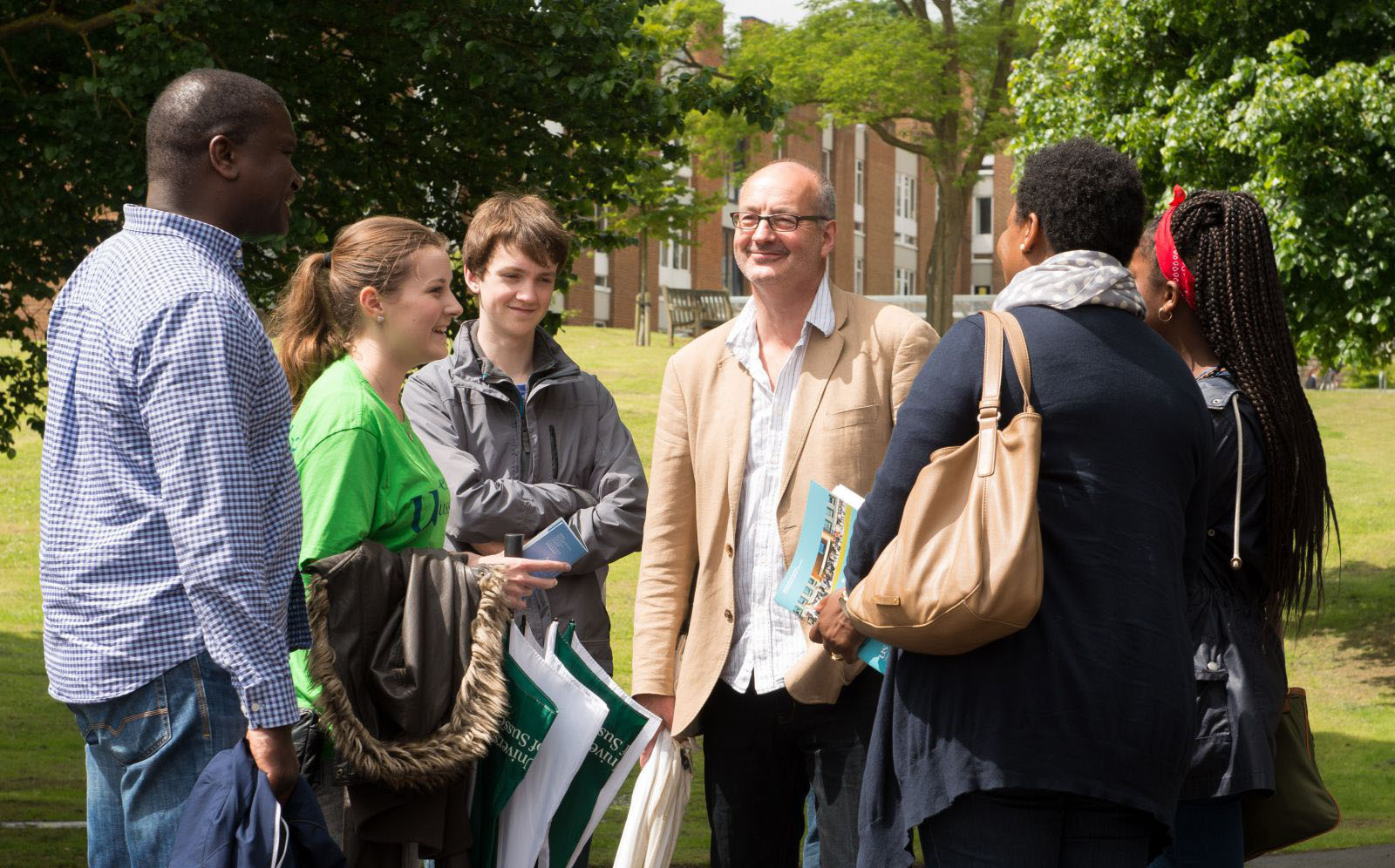 Campus tours
We can't wait to welcome you to our beautiful campus for a guided tour. One of our current students will show you around campus and share their experience of what it's like to study here.
At the start of the tour, we will deliver a pre-campus presentation and tell you a bit about Sussex. You then go on a one-hour tour around the campus, where you'll get an idea of the location of our residences, student services and academic buildings.
Book your tour
To book your visit, select a date from the list below and then complete the registration form. You should then receive a confirmation email, which will also include information on parking and meeting points. If you have any queries or concerns please contact study@sussex.ac.uk.
---
You might also be interested in: