Online application guide
Find out how to apply online for your Masters, including how to fill the application form, the supporting documents you need, and how to contact us.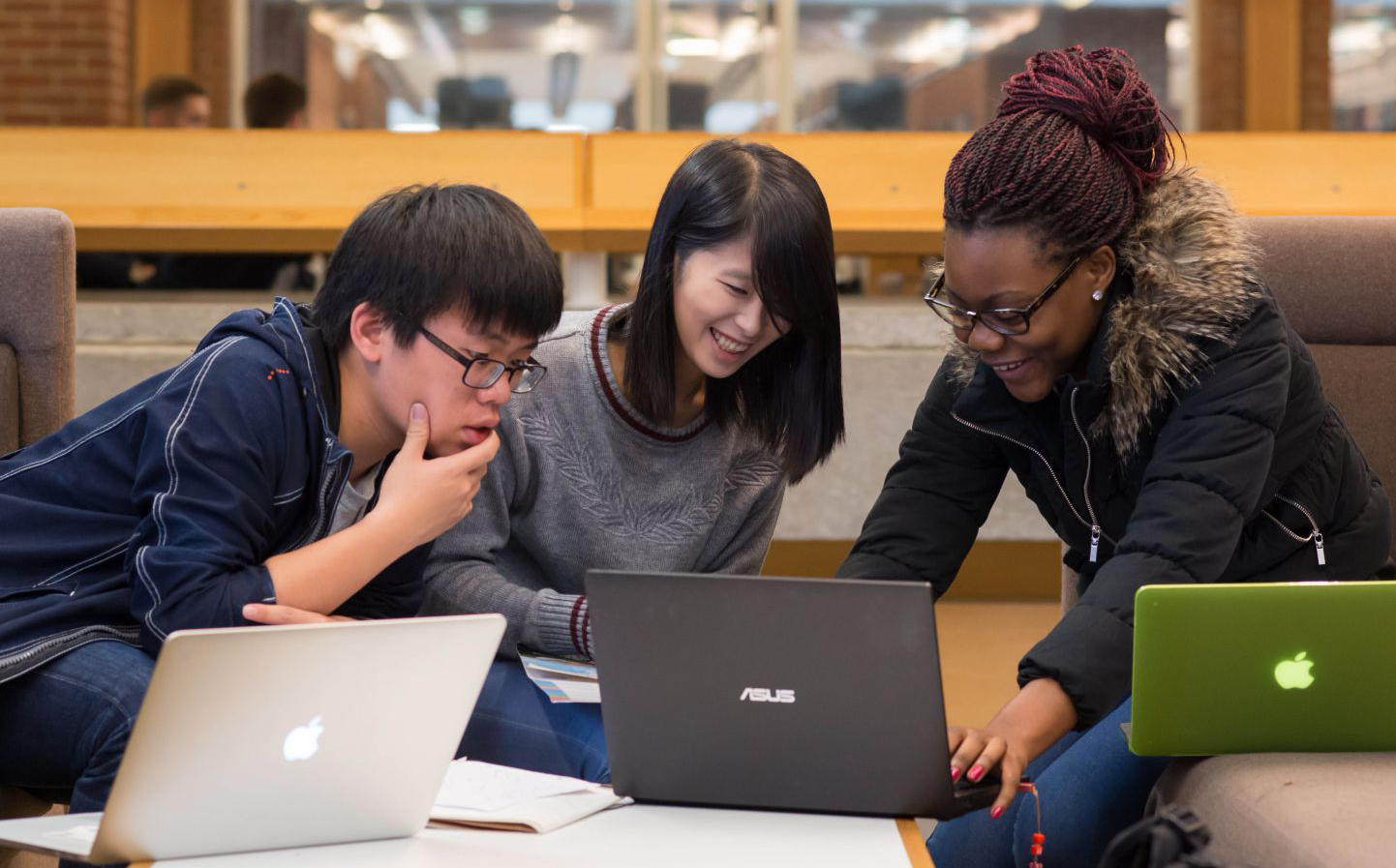 Masters Open Day – virtual event
Saturday 25 November (online), 10.30am-2.30pm
Our online open day will give you the opportunity to attend live subject sessions with the academics who teach our postgraduate courses, find out what postgraduate life is really like from current students, and hear from staff on postgraduate support, applications, funding and life in Brighton.
Set up your online account
For most courses, you apply through our postgraduate application system. You need to:
create an account by using our postgraduate application system
click on the URL in the activation email to activate your online account
log in to your account using the email address and password you chose when you registered
search for a course using our postgraduate course search function
click 'apply' to begin your application. You can apply for up to three courses.
---
How to complete the application form
Personal details
Fill in all of your personal details. If you need a visa to study in the UK:
include this in your application
submit your passport (and previous visa(s) if you have studied in the UK) to get a Confirmation of Acceptance for Studies (CAS) number.
Address
You must provide a valid home address. Give a correspondence address if you want us to contact you at a different address.
Education and qualifications
You need to include your:
qualifications - give details of any further- or higher-education qualifications (including Pre Masters courses) you have completed, or are studying
previous university - select your previous university from the list. If you are an international student, type the name of your university into the text box and select your country from the list
subject of study - include the title and level (such as BSc or MA) of the course you have completed or are studying
class or grade - your final grade, such as Pass or 2:1. If you have not completed the qualification, give the date you'll receive the result
extra information - fill in the description box if you want to give more information, such as module descriptions.
English language
You must tell us if English is your first language. If English is not your first language, check our English language requirements and either tell us:
the English language qualification you have and your grades. Upload a copy of your certificate
if you will do an English language test in the future.
If your language qualification is not on our list of accepted qualifications, give details and evidence so that we can consider it as an alternative.
Relevant experience
You can give information about relevant paid or voluntary experience to support your application, and attach any associated certificates or testimonials.
Supporting documents and references
You need to provide:
your personal statement
your degree certificates
a transcript of your grades
your English language qualification, if appropriate
at least one academic reference from your most recent university, or your referee's contact details
You should also upload your Curriculum Vitae (CV).
Academic interests
You must write a personal statement. See our tips for writing a personal statement.
Submit your application
You can't submit your application until all the sections are complete. Each section is either marked with a red cross to show that it is not yet complete, or a green tick if it is finished.
Click submit to send your finished application. You receive an email when your application has been successfully submitted.
Monitor your application
Click on the status button next to your course application to monitor the progress of your application. You can use your account to:
check if we need more information or documents (shown in the application's status). We also email you to notify you
see if you have an offer
see a copy of your offer letter
accept or decline your offer. If you have offers for more than one course, you must confirm the course you want to accept
Submit more information
After you apply, you can log into your postgraduate online account to:
change your contact address
provide passport information
upload supporting documents at least one month before the course start date, such as degree transcripts, results and English language test scores.
Apply for more than one course
You need to return to the application homepage, add another course and submit a new personal statement.
Your supporting documents and references are used across each application, and some sections will already be completed.
---
---
You might also be interested in: