China
Choose from more than 500 degrees. Join a society. Explore Brighton and the UK. Our China country guide has the information you need to know about life as an international student in the UK.
Explore the University of Sussex campus
Entry requirements
To find out what grades and qualifications we accept and our English language requirements:
PhD funding
If you are a research student from China, you may be eligible for a China Scholarship Council (CSC) scholarship for research in any subject area.
We also offer eight three-year PhD scholarships, and two one-year PhD scholarships for visiting research students from China.
Life at Sussex
The diversity of international students and activities made me want to study at Sussex."

Julie Lao


Technology and Innovation Management MSc

Clubs, groups and societies
Choose from more than 200 societies and groups at Sussex, as well as groups in Brighton, including:
The University of Sussex is just nine minutes by train from Brighton, which has a large Chinese community.
Contact our Alumni Consuls in China to find out more about life in the UK.
Food
Brighton has many Chinese and Asian restaurants and supermarkets, including Fortune Oriental Supermarket and Yum Yum Oriental Market.
You can also buy international products from our weekly on-campus market and food markets in Brighton.
Meet us in China
Find out when our International Officers are visiting China.
We don't have any upcoming events in your country, but you can fill in our enquiry form to find out about studying at the University of Sussex.
Sussex China offices
Talk to our Sussex staff to find out more about studying and applying to Sussex.
Michelle Huang, Manager
+86 755 8427 3950
University of Sussex China Office, Shenzhen, Room 408, Daoyuan Building, CUHK(SZ), Shenzhen, P.R.C.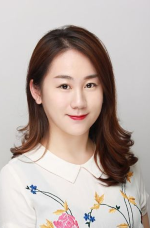 Charlette Zhao, International Officer
+86 (0) 755 8427 3951
University of Sussex China Office, Shenzhen, Room 408, Daoyuan Building, CUHK(SZ), Shenzhen, P.R.C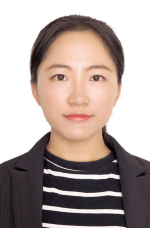 Contact a Sussex representative
You can also contact one of our representatives in China to find out more about Sussex.
Partnerships
We work with universities in China on a range of projects - from exchanges to summer schools to joint research projects, including:
Renmin University
Chinese University of Hong Kong Shenzhen Campus
Fudan University
Find out more about our partnerships with China
---
You might also be interested in: