Facilities for Art History
Find out about our facilities and learning spaces for Art History students.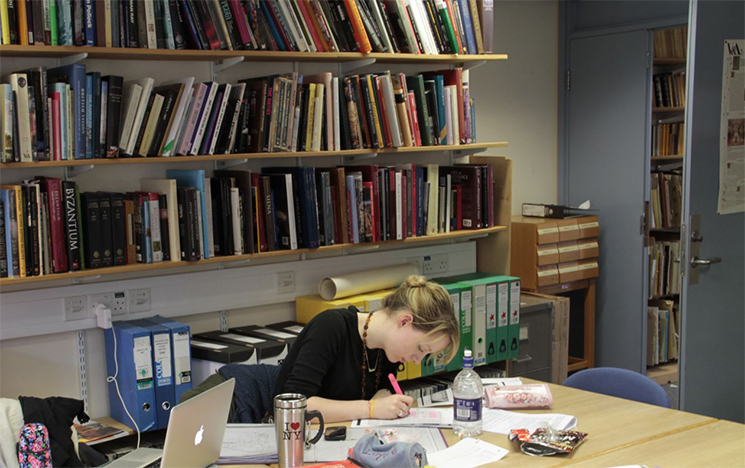 Facilities and resources
You will benefit from:
The Keep, which is a historical resource centre located next to the University of Sussex campus. It provides a home for all the archives and historical resources of East Sussex and Brighton & Hove, and the Special Collections of the University. There is an abundance of visual material, including that attached to the Mass Observation Archive.
The Attenborough Centre for the Creative Arts: a state-of-the art on-campus facility that hosts an exciting programme of talks, events, exhibitions, installations and performances.
The Art History Lab, which provides a dedicated space in which you can work. It houses more than 10,000 high-resolution digital images related to topics taught at Sussex. It also provides you with access to specialist equipment such as scanners, image editing software and copy-stands.
Art History section in the University library, which provides you with online access to tens of thousands of journals and e-books. The Library's Special Collections holds a number of internationally acclaimed archival, manuscript and rare book collections, including materials on the Bloomsbury group, queer visual culture, Holocaust survivor art, and historical photographic media.
---
Explore more facilities
---
You might also be interested in: