News and events
Scientific excellence recognised as neuroscience professor selected as EMBO Young Investigator
By: Stephanie Allen
Last updated: Tuesday, 20 November 2018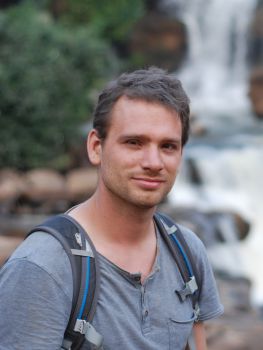 Professor Tom Baden has been chosen as a Young Investigator by EMBO, an organisation which promotes excellence in the life sciences.
EMBO aims to help young scientists advance their research and promote their international reputations. The Young Investigator Programme identifies group leaders with a proven record of excellence and offers them access to a range of benefits including additional funding, mentorship, training and networking opportunities during a four-year tenure.
Each Young Investigator will be offered support during the foundation of their first independent laboratory, and encouraged to use the core facilities at the European Molecular Biology Laboratory in Heidelberg, Germany.
A total of 26 life science researchers from across the globe were chosen out of 195 eligible applications.
EMBO Director Maria Leptin said: "The accepted candidates have all shown outstanding promise in their early careers and impressed our selection committee with both the quality of their current work and their proposals for future research."
Professor Baden's research aims to better understand how different visual systems have evolved to optimally process their natural surroundings. In order to do this he studies how the retinas of different animals, that live in different environments, vary in terms of structure and function.
His research provides a greater understanding of how vision and neuronal networks work and how this differs across animal species.
Professor Baden said: "The opportunity to join this fantastic group of successful early-career group leaders all over Europe is very exciting, and will furnish our lab with much needed links into the world of molecular biology.
"We are most grateful to EMBO for their support and look forward to interacting extensively throughout the network."
Professor Baden joined the University of Sussex in 2016 as a Senior Lecturer in Neuroscience and in 2018 was promoted to professor. In the past few years he has received multiple prestigious prizes, including the Eppendorf Prize, the Sir Philipp Leverhulme Prize and, most recently, the Lister Institute Research Fellow Prize.
He now joins a cohort of Young Investigators from 11 different countries including France, Singapore, India, Austria and Switzerland.