People and contacts
Sussex Kindness Research includes a diverse group of researchers from multiple disciplines across the Sussex campus, and it has strong links with external organisations and institutions.
Prof Robin Banerjee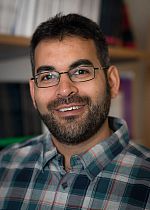 Robin is a Professor of Developmental Psychology and the director for the Sussex Kindness Institute. Robin's research looks into children's social and emotional functioning. He works closely with practitioners and policy makers in the areas of education and mental health. His research focusses on children's peer relationships, and more recently also on kindness in adolescence. He is interested in how kindness manifests across different contexts, including education, public policy, healthcare, and social services. Read Robin's thoughts on kindness in the CRESS Research Lab blog.
---
Prof Michelle Lefevre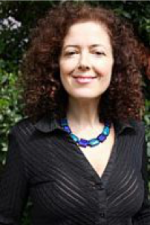 Michelle is a Professor of Social Work at the University of Sussex and a member of the steering group for Sussex Kindness Research. Michelle's research includes child protection, child wellbeing, and communication. She is interested in where kindness might fit into the relationships that professionals build with vulnerable or at-risk children and young people. These children have often had many negative experiences in their lives that have eroded their trust in others, and they are less likely to engage with professional support and intervention.
See Michelle Lefevre's profile.
---
Prof Janet Boddy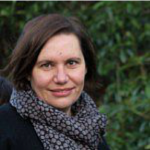 Janet is a Professor of Child, Youth and Family Studies at the University of Sussex and a member of the steering group for Sussex Kindness Research. Janet's research is concerned with family lives and with services for children and families, in the UK and internationally. She has recently conducted research that examines the moral narratives and identity positions associated with environmental responsibility.
---
Dr Duncan Shrewsbury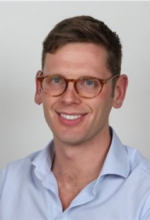 Duncan is a GP and Senior Lecturer in General Practice at the Brighton and Sussex Medical School and a member of the steering group for Sussex Kindness Research. Duncan's research background is largely in medical education, but extends to mental health, practitioner wellbeing and workforce issues. He is particularly interested in exploring the experience of kindness and compassion in healthcare practitioners.
See Duncan Shrewsbury's profile.
---
Prof Jo Moran-Ellis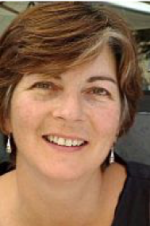 Jo is a Professor of Sociology at the University of Sussex and a member of the steering group for Sussex Kindness Research. Jo's research currently focusses on questions of theorising agency and social actorship in childhood, with a particular interest in early childhood.
---
Dr Synne Dyvik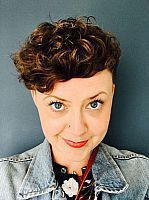 Synne is a Senior Lecturer in International Relations and a member of the steering group for Sussex Kindness Research. Her research is situated within feminist and gender theory, critical war studies, and critical military studies. She focusses on the embodiment of international relations, particularly through militarism, violence and warfare, and the relationship between bodies, gender and war. She has researched the relationship between embodiment, narrative, and gender in counter-insurgency warfare.
---
Dr Emma Russell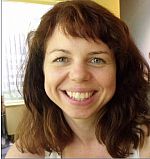 Emma is a Senior Lecturer (Management) in the Business School, and also a Registered and Chartered Occupational Psychologist. Her research is concerned with understanding how well-being, personality and goal-striving impact (and are impacted by) people's work-email activity. Emma is interested in understanding how kindness manifests in people's digital communications - such as email - at work. We know that email incivility can negatively impact well-being and work performance, but Emma is interested in understanding why people do or do not demonstrate kindness in their communications with others, and the extent to which this can be explained by considering personality, availability of resources, and the goals that people prioritise at any one time.
---
Dr Zahira Jaser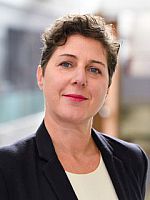 Zahira is a Lecturer (Management) in the Business School. Her research focuses on multilevel relationships at work. She conducts long qualitative, ethnographic studies, investigating how individuals and teams are affected by the tensions that develop when different, even contrasting interests clash in organisations. From this perspective she has studied tensions surrounding authenticity during a programme of redundancies in a large bank; exploring how authenticity manifests itself when the need for secrecy prevails. In a separate study she has studied tensions surrounding the need for transparency in communications between top managers and lower employees, and the need to respect hierarchical reporting. Zahira's concerns with kindness follow a similar inquiry line. She intends to explore how kindness happens in organisational systems dominated by hard formal processes - characterised by performance-measurement, regulatory-scrutiny, hierarchical-rules, confidentiality of information.
Dr Anne-Meike Fechter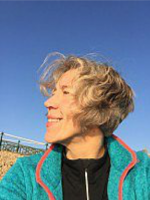 Anne-Meike is a Reader in Anthropology at the University of Sussex. Anne-Meike's research aims to illuminate how processes of migration and mobility transform and are shaped by, human actors. Her most recent project, based on research funded by the Leverhulme Trust, is concerned with 'Citizen Aid'. This broadly refers to small-scale initiatives set up by individuals and aimed at supporting others; essentially, ordinary people setting up their own development projects. Read more about Anne-Meike's Citizen Aid research project.
See Anne-Meike Fechter's profile.
---
Dr Daniel Campbell-Meiklejohn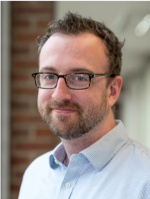 Daniel is the chief investigator of The Social Decision Lab. He develops new neural and cognitive models of socially inspired decisions, social influence and decisions with uncertainty. This includes social influences on decision-making, as well as prosocial and antisocial decisions. His work uses innovative tasks and analysis, behavioural testing, neuroimaging, computational modelling and psychopharmacology. This research can be applied to social and politically identified problems.
See Daniel Campbell-Meiklejohn's profile.
---
Dr Tom Farsides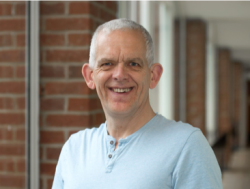 Tom is a lecturer in Social Psychology at the University of Sussex. His research explores the factors that facilitate or inhibit positive other-regard, including activism, altruism, campaigning, charity, citizenship, consideration, courtesy, donating (e.g., blood, organs), helping, prejudice-reduction, volunteering, and a variety of other prosocial behaviours. Important facilitators include a sense of caring, duty, empathy, and responsibility. Important inhibitors include moral myopia (short-sightedness) and selfishness.
---
Dr Gemma Houldey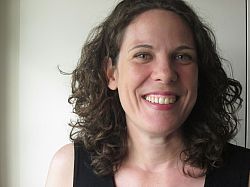 Gemma Houldey recently completed her PhD in International Development at Sussex Global Studies, where she investigated stress among national and international aid workers in Kenya. She has also worked for a number of NGOs on humanitarian and human rights programmes, mainly in East Africa and the Middle East. Gemma has a particular interest in how the white saviour complex dominates aid discourse and practice, and the implications this has for assumptions of kindness and altruism among national and international staff. She is now using her research and her training in mindfulness and yoga, to develop wellbeing strategies for both aid workers and doctoral researchers at Sussex Global Studies.
---
Jessica Cotney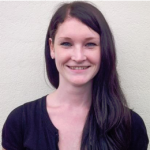 Jess is Sussex Kindness Research's Research Fellow and a Doctoral Researcher in the School of Psychology. Jess's research primarily focusses on kindness and wellbeing. Her doctoral research investigates the effect of kindness on the wellbeing of adolescent givers. She is also working on a pilot study, exploring kindness across a range of public services including education, social work, and healthcare.
---
Alessia Goglio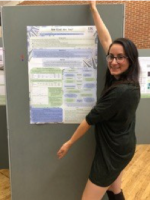 Alessia is an undergraduate student in the School of Psychology. Alessia joined Sussex Kindness Research as a Junior Research Associate in Summer 2018. Alessia's research interests include positive psychology, the Theory of Planned Behaviour, and kindness. Her JRA project explored intentions to be kind in the University context.
---
Jo Cutler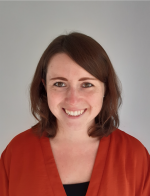 Dr Jo Cutler is a Postdoctoral Research Fellow at the University of Birmingham in the Social Decision Neuroscience Lab. Jo's research focuses on social decision making. She is interested in questions like why are people kind? Which situations make people more altruistic? How do these decisions change across the lifespan? Jo's PhD research at the University of Sussex with Dr Daniel Campbell-Meiklejohn examined the neuroscience of charitable giving and how people value the lives of others.
Twitter: @DrJoCutler
Web: www.jocutler.com
---
Jolyon Miles-Wilson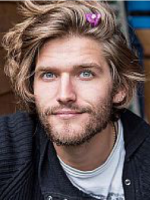 Jolyon is a Doctoral Researcher in The Social Decision Lab in the School of Psychology. Alongside supervisor Dr Dan Campbell-Meiklejohn, Jolyon is researching the neural bases of corrupt decision-making. The aim of this research is to better understand the phenomenon of corruption at the level of individual decisions and brain activity, and to develop ways of applying these findings to anti-corruption efforts.
See Jolyon Miles-Wilson's profile.
---
As well as the core members within the university, Sussex Kindness Research also has a growing community of associates who can join our mailing list and are very welcome to participate in our events and research. If you are interested in joining Sussex Kindness Research's mailing list, please contact kindness@sussex.ac.uk
We also have a number of doctoral student associates who have been awarded the Kindness UK Doctoral Conference Award. Find out more about our doctoral award scheme.