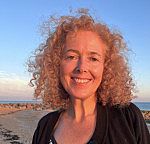 Prof
Michelle Lefevre
Biography
Qualifications: Doctor of Social Work (DSW), MA Integrative Arts Psychotherapy, MA Social Work, Certificate in the Therapeutic and Educational Application of the Arts, Postqualifying Award in Social Work (PQSW), Approved Practice Teachers Award, CQSW/PG Dip Social Work, B.Mus.
Professional registration: Currently registered with the HCPC (Health and Care Professions Council) as a Social Worker; Registered with the UKCP (United Kingdom Council for Psychotherapy) 2003-12 as an Integrative Arts Psychotherapist.
Career prior to academia: Prior to her academic career, Michelle qualified and practised as a social worker and arts psychotherapist. Her experience included forensic investigative interviewing of children, sex offender treatment, groupwork with partners of offenders, psychotherapy with children in care and adults and children who had experienced abuse, and providing expert witness assessments for the family courts. Michelle continued to work independently as a psychotherapist and expert witness until 2009. Michelle began contributing to professional development courses and qualifying training at Sussex in 2000 and joined the University of Sussex as a full-time academic in 2003.
Role
Michelle Lefevre is a Professor of Social Work and currently the Head of the Department of Social Work & Social Care. She is Co-Director of CIRCY (the Centre for Innovation and Research in Childhood and Youth), which is a University research centre www.sussex.ac.uk/esw/circy/. Michelle was previouisly Head of the Department of Social Work and Social Care between 2013 and 2015, led the postgraduate CPD provision for the Department 2003-11, convened the Doctorate in Social Work 2012-14 and led the development of a new qualifying social work course, the Postgraduate Diploma in Social Work (Step Up) which started at Sussex in 2018. As well as her research commitments, Michelle teaches on qualifying social work courses and contributes to both continuing professional development courses for experienced professionals in Children's Services, and to the BA and MA in Childhood & Youth. Michelle has extensive experience of supervising doctoral research and welcomes applications from students interested in pursuing studies broadly relating to professionals' engagement and communication with children, therapeutic perspectives, and relationship-based practice within Children's services.
Community and Business
Michelle was Editor-in-Chief of 'Child and Family Social Work' 2014-18 and was Deputy Editor of 'Social Work Education: The International Journal' 2009-14. Michelle was an elected member of The College of Social Work Children and Families Faculty Steering Group and is now on the BASW Children and Families Policy, Practice and Education Group. She is regional co-ordinator for the South-East branch of the Centre for Social Work Practice. She is lead convenor of the European Social Work Research Association Special Interest Group on social work with children and families across Europe. She is a Fellow of the RSA. She was a member of the UKCP Psychotherapy with Children Committee 2004-8, providing expertise on child protection issues, and is now contributing to an expert reference group setting standards of proficiency for humanistic and integrative psychotherapists under the auspices of the HCPC who work with children and young people. She is on the Project Board for the Contextual Safeguarding Scale Up Project, which has been funded by the Big Lottery fund to create Contextual Safeguarding systems in three local authority sites across England and Wales until 2022.
Previous External Examining positions: Doctor of Social Work/Social Care programme at the Tavistock/UEL; MA Social Work programme ' Step up to Social Work' at Manchester Metropolitan University; MA Social Work programme at Oxford Brookes; Royal Holloway's PQ Social Work programme.