Partnerships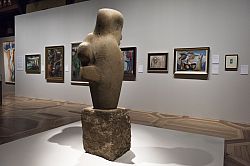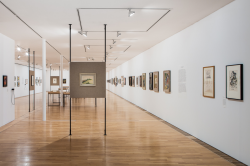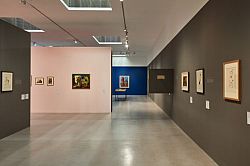 Researchers from the Centre for Modernist Studies work with museums, galleries and other arts organisations to bring their work to audiences outside of the university.
The Centre is situated in a region with a strong modernist history, as is reflected in the modernist collections of many of its museums and galleries. The 2017 Sussex Modernism: Retreat and Rebellion exhibition at Two Temple Place London, curated by Centre Co-Director Hope Wolf, drew on the collections of Charleston, Ditchling Museum of Art & Craft, the De La Warr Pavilion, Farley's House and Gallery, Jerwood Gallery (now Hastings Contemporary), Royal Pavilion and Museums, Towner Art Gallery, Pallant House Gallery, and West Dean. Work with regional institutions continues as part of the on-going Sussex Modernism project.
We also engage with organisations outside of the region. In 2018-20, Wolf worked with the De La Warr Pavilion, Camden Arts Centre and Newlyn Art Gallery and the Exchange on curating A Tale of Mother's Bones: Grace Pailthorpe, Reuben Mednikoff, and the Birth of Psychorealism.
The collaborative work of the Centre has often involved students. In 2018-2019 Wolf and Helen Tyson co-curated with Rosie Cooper and their students an exhibition at the De La Warr Pavilion focussing on the year 1935. In 2020 students worked with Berwick Church on a Heritage Lottery Fund project to preserve the Bloomsbury murals.
The Centre runs events frequently with the Keep (an archive proximate to the University of Sussex), for instance on the Anna Mendelssohn papers, and on the archives of May Sinclair and Virginia Woolf. We also work with other research centres and networks. Our biggest research event was in 2013, when Sara Crangle brought the Modernist Studies Association international conference to Sussex.