Capital and Accountability
The corporation is a legal construct designed so as to protect the owners of capital from being held to account for the activities from which they profit. Yet, the human rights abuses and complex social and environmental harms in which corporations are implication are often addressed via law-based activism, using impoverished concepts of liability, harm and justice. Existing scholarship tends to either uncritically employ legal concepts, or to reject law-based approaches as inherently colonial and complicit in harm.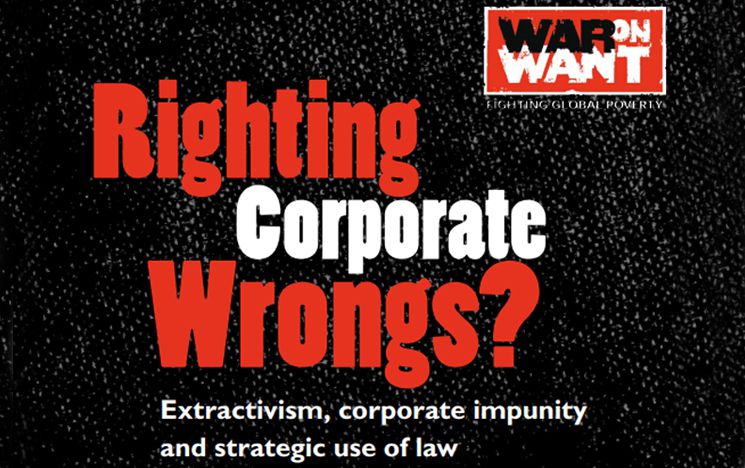 Capital and Accountability is a collaboration between academics, lawyers and activists in the UK and Colombia which takes an alternative approach by thinking through the strategic use of law by anti-capitalist and anti-colonial movements, to consider how and to what extent the law can be used to challenge legal orders underwrite plunder and exploitation. It follows on the collaborative project "Righting Corporate Wrongs", which was coordinated between Lara Montesinos Coleman and two external CGPE affiliates: Gustavo Rojas-Paez, a critical legal scholar and lawyer who directs the Centre for Socio-Legal Studies at the Universidad Libre in Bogota, and Gilberto Torres, a former trade unionist who took a case against BP in the London High Court for his 2002 kidnaps and torture, in collaboration with British anti-poverty charity War on Want and the Aury Sará Foundation, which works to defend the rights of workers and of nature in Colombia. It was funded by a grant from the ESRC Sussex Social Science Impact Fund.
The output from this initial collaborative work was a book, co-produced with lawyers and activists internationally, Righting Corporate Wrongs: Capital, Impunity and Strategic Use of Law (London: War on Want, 2019), also published in Spanish as, Cómo reparar las injusticias cometidas por los empresarios: extractivismo, impunidad empresarial y uso estratégico del derecho (Bogotá: Palma Arismendi Colección Académica, 2021). The open-access e-book of the English version is available below (Spanish to follow).
Righting Corporate Wrongs: Capital, Impunity and Strategic Use of Law [PDF 2.61MB]
In June 2022, final year students on the module Global Resistance organised a follow-on event: Resisting Killer Corporations: Strategic Use of Law Against Extractivism, funded by the Higher Education Impact Fund. Building on this, they have established a campaign in solidarity with the Yukpa indigenous people in Colombia and their fight against UK-listed mining companies, which you can read about on the School of Global Studies Blog.
CGPE members involved: Lara Montesinos Coleman, Gustavo Rojas-Paez, Gilberto Torres Martinez, Helena Mullenbach Martinez.