People news
Students partner with Mental Health Foundation for digital campaign
By: Stephanie Allen
Last updated: Tuesday, 5 October 2021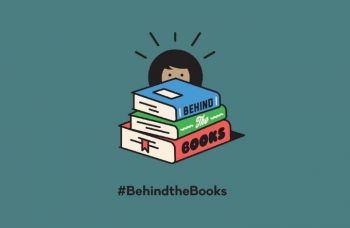 Students at the University of Sussex have teamed up once more with the Mental Health Foundation for a social media campaign to raise awareness around mental health during Welcome Week.
The #BehindtheBooks campaign aims to encourage students, specifically those who have just transitioned from school or college to University, to talk about their mental health.
Now in the second year, Behind the Books tries to normalise the ups and downs of life at University by sharing infographics and resources useful for new students.
Shared by the Mental Health Foundation on their channels, the content has been co-produced by Sussex students, both Mental Health Ambassadors and Student Connectors.
Behind the Books forms part of the SITUATE project (Students in Transition at University: Aiming To Enhance mental and social health and wellbeing). Funded by the Office for Students, the project aims to explore students' mental and social health and wellbeing as they move into and through University, providing information to help better support students.
Professor Jeremy Niven in the School of Life Sciences is leading the project. He said: "It's great to be able to work with Sussex undergraduates and the Mental Health Foundation to help those students joining our community. The Sussex students have done a fantastic job and really taken ownership of the content. Navigating the transition to university can be difficult for new students at any time, but it feels especially important to offer support now given the impacts of COVID-19."
Lauren McConkey, Project Manager (Higher Education) at the Mental Health Foundation, said: "It has been a pleasure working with the students at Sussex on this campaign, they led on everything; from content ideas and research, through to the design - and the end result is fantastic. They wanted to make students across the country feel seen, heard and supported - this campaign absolutely does this, and they should be very proud."