Professor Dame Til Wykes DBE
Professor Dame Til Wykes is Vice-Dean of Psychology and Systems Science and Professor of Clinical Psychology and Rehabilitation at King's College London.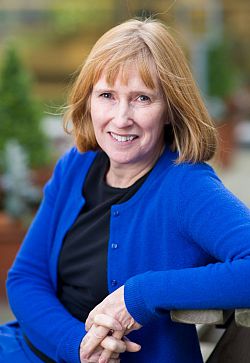 She has been an international leader in understanding and advancing rehabilitation and recovery for people with severe mental illness.
Til gained a degree in Psychology from the University of Nottingham before undertaking a PhD at Sussex. She then went on to study for an MPhil in Clinical Psychology at the University of London.
She is a clinical psychologist at the South London and Maudsley NHS Foundation Trust, working mostly with people with psychosis. She has discovered new psychological mechanisms and uses them to develop better treatments. For example, she has developed treatments for hearing voices, for thinking problems and for bolstering self-esteem.
She follows her clinical work up with studies showing how to implement the new mechanisms in the day-to-day work of the NHS.
She set up the Mental Health Research Network at the National Institute for Health Research (NIHR). The Network (now incorporated into the NIHR Clinical Research Network) supports all health research and its studies in mental health, and now recruits more than 35,000 people per year into projects that guide new treatments in the NHS.
She also founded, and is Co-Director of, King's College London's Service User Research Enterprise, which is the first unit in the UK to recruit researchers with experience of using mental health services, thus gaining valuable user perspectives.
She was made a Dame for her services to Clinical Psychology in 2016.