Ali Smith CBE FRSL
Ali Smith is a Scottish author, playwright, academic and journalist.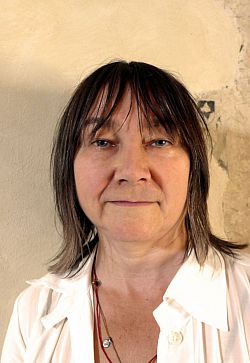 She was born in Inverness in 1962. Her parents had not been to university but were determined that their children would go. Ali wanted to study English, but her parents preferred Law. Ali did manage to get her way, and gained a place to read English at the University of Aberdeen. She graduated with a first-class honours degree and having won a poetry prize.
Ali continued her academic career at Cambridge, writing on aspects of Modernist literature. During this time, she wrote several plays that were staged at the Edinburgh Fringe Festival.
She moved to Edinburgh from Cambridge to work as a lecturer of Scottish, English and American literature at the University of Strathclyde. In 1992 she returned to Cambridge to recover from an illness and to concentrate on writing fiction.
She is the author of novels and collections including Hotel World, The Accidental, Girl Meets Boy, Free Love and Other Stories, There But For The, Artful, How to Be Both and Autumn.
Her writing has been described by The Guardian as "fantastical, expansive, time-slipping, language-juggling."
Ali has won numerous prizes for her work, including the Baileys Women's Prize for Fiction and the Goldsmiths Prize for How to Be Both, and The Accidental and Hotel World were shortlisted for the Man Booker Prize and the Orange Prize for fiction.
She was made a Fellow of the Royal Society of Literature in 2007, and in 2015 she received a CBE for services to literature.