Lab members
Alexandros Bousios - PI
Elias Primetis - PhD Student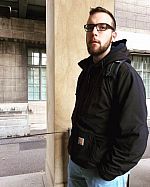 Elias joined the lab in September 2018 as a PhD student. He obtained his Bachelor's Degree in Genetics and Biochemistry from Aberystwyth University in Wales and his Masters Degree in Molecular Biology and Biomedicine from the University of Crete in Greece. His main interests are bioinformatics and protein evolution and the topic of his current research is the evolutionary arms-race between the Transposable Elements and their plant hosts.
Julie Dazenière - PhD Student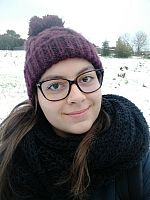 I joined the lab as a PhD student in September 2018. After my Bachelor's Degree in Life Sciences, specialised in Bioinformatics, I continued with a Master's Degree in Bioinformatics, both from the University of Nice Sophia-Antipolis, France. Due to my two internships, my interests have grown for bioinformatics, evolution and transcriptomics. During my PhD I will study the evolution and epigenetics of plants transposable elements.
Collaborators
Dr. Nikos Darzentas - CEITEC, Czech Republic
Prof. Brandon Gaut - University of California, Irvine, US
Prof. Adam Eyre-Walker - University of Sussex, UK
Dr. Concepcion M. Diez - University of Cordoba, Spain
Dr. Pavlos Pavlidis - FORTH-ICS, Greece
Dr. Shohei Takuno - SOKENDAI, Japan