The Keep
The Library's collections of archives, manuscripts and rare books, including the Mass Observation Archive, are housed and accessed at The Keep, a short walk away from the University campus. Opened in 2013, The Keep is operated in partnership by the University, East Sussex County Council and Brighton and Hove City Council.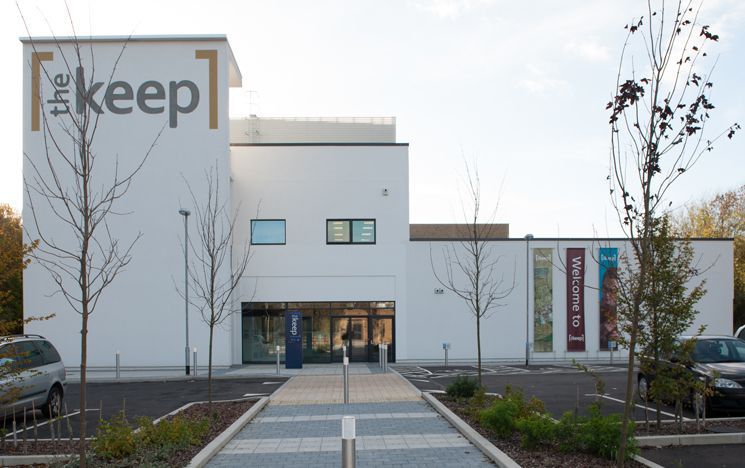 The Keep partners are committed to developing and promoting our shared vision of The Keep as an outstanding archive centre.
Facilities available at The Keep include teaching spaces, public reference and reading rooms, conservation and digitisation studios, and a recording centre for oral histories. In addition, the building contains specialised climate-controlled storage areas. More information about The Keep and our partners' collections can be found on The Keep's website.
Further information about the University's special collections can be found on the collections page.
Special Collections staff are happy to advise on all aspects of accessing and using our collections, including the Mass Observation Archive. We can assist with research requests, teaching sessions and group visits.
All queries should be directed to library.specialcoll@sussex.ac.uk or telephone +44(0) 1273 482349.
---
Many of our collections have been developed through the generosity of donors. If you would like to discuss donating material to the University, please contact us. Offers will be considered according to our Special Collections Development Policy , please do not send items to The Keep without first contacting us.
Our postal address is Special Collections, The Keep, Woollards Way, Brighton, BN1 9BP, United Kingdom