One of the central commitments of CIRCY is the translation of research findings into policy and practice in the real world. This involves a two-way exchange of knowledge and experience between the researchers and the communities they research.
CIRCY members are engaged in a number of knowledge exchange activities:
CIRCY has worked in in collaboration with the children's charity Kids Company to support PhD researcher,Tasleem Rana, in researching the organisation's youth mentoring programme. Founded in 1996 by Camila Batmanghelidjh, Kids Company provided practical, emotional and educational support to vulnerable inner-city children. Tasleem has been researching one of Kids Company's London-based services which supports adult volunteers to mentor vulnerable young people on a one-to-one basis. The aim of the research was to explore the ways in which youth mentoring was being developed at Kids Company and to ask questions about what young people found meaningful about mentoring and who the volunteers were and how they approached their roles as mentors; as well as what the contextual dynamics were that enabled or inhibited a mentoring relationship to flourish. These questions addressed knowledge gaps in the youth mentoring literature and evidence base on youth mentoring.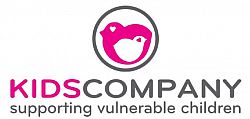 Kids Company's clinical director, Michael Kerman, has visited CIRCY to teach modules on the MA in Childhood and Youth Studies (MACYS). CIRCY has also run trips to Kids Company centres in South London for students to experience the organisation's way of working and imaginative use of space.
Although Kids Company closed in August 2015, research for this collaborative studentship is still in progress.
Space Invaders: Children, Youth and Public Space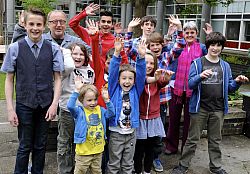 In 2013 we hosted the #iMedia competition for which we asked children and young people to make short films about social media. The project aimed to engage with adult anxieties about social media by demonstrating the creative and innovative ways in which children make use of social media.
Taking part in the competition meant that children and young people were able to educate adults about their social worlds, and make interventions in public spaces.
The results of the competition were announced at a packed public event attended by over a hundred locally-based children, young people and adults which was part of the Brighton Festival 2013.
Starting July 2013, the 'Good Sex' project is a one-year, ESRC-funded collaboration between CIRCY and the young people's sexual health charity, Brook. Using original research on young people's sexual relationships and cultures, the project aims to explore new and creative ways of researching evidence to inform practice and develop new ways of working with young people.
Here is the first film that we have made: Good sex is ...
It was created by a group of young people using survey data from a PhD research project.
For more information about how this film was made, or to find out more about this project, visit the project blog.
Research in the Real World
In February 2014, CIRCY hosted an open workshop for practitioners, students and researchers interested in how research can make an impact on policy and practice in services for children, young people and their families. Presenting at the event were Dez Holmes, Director of Research in Practice and Baroness Doreen Massey, Chair of the All Party Parliamentary Group on Children, as well as four CIRCY researchers currently engaged in knowledge exchange projects.
To see the recordings of all the presentations - and/or to view or download the Powerpoint slides used - see Past Events: 2013/14 page.