The following are ways that you can currently get involved with the Centre for Innovation and Research in Childhood and Youth.
Be among the first to hear about new opportunities by following us on Twitter, or by contacting Loreto Rodriguez and asking to be added to our mailing list.
Doctoral Researchers
CIRCY welcomes doctoral applications. PhD projects in the interdisciplinary area of childhood and youth within the School of Education and Social Work are likely to be attached to CIRCY. Doctoral projects in other Schools can also be linked.
We see PhD students as playing a central role in our research culture, and opportunities will be available to contribute to teaching, research projects, and the planning and running of academic events. To identify potential supervisors, look at the list of CIRCY members. We particularly welcome applications linked to our research themes:
Digital youth
A good childhood?
Extraordinary children
Emotional lives
Experience of a CIRCY Visiting Doctoral Researcher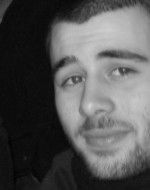 I am undertaking a qualitative research project for my PhD, exploring the everyday lives of young people 'not in education, employment or training' (NEET) to understand the role played by institutions in their stories. The focus of the research is on the representations and practices through which these young people relate to their social world, and also on analysing forms of their identity construction.
My study group is located in the metropolitan area of Milan, Italy and the surrounding province. For a comparison with the UK, I am also considering the importance of social context to allow me to investigate the innovative practices of the young people and distinguish them from the opportunities and constraints that different areas offer (ie. education, employment, services, welfare, collective memories, cultutal and social capital, models of transition to adulthood). In so doing, I have discovered how invaluable the exchange of knowledge and experiences between academics from different traditions is - with their various points of view shaping the contexts in which their experiences of life and research have taken place.
I have spent seven months at the University of Sussex as a Visiting Doctoral Researcher located within the Centre for Innovation and Research in Childhood and Youth (CIRCY) within the School of Education and Social Work. The opportunity has enabled me to discuss my ideas with experts in a stimulating, innovative and friendly environment. I will remember my time at Sussex as a formative and profitable period in my doctoral journey.
Fabio Gaspani
Dipartmento di
Sociologia e Ricerca Sociale
Università degli Studi di Milano-Bicocca
Visiting Research Fellows
CIRCY welcomes applications from Visiting Research Fellows, the purpose of whose appointments will be to contribute to the intellectual life of the centre. Fellowships are available to all scholars who wish to spend time in/with the Centre, or establish stronger links with its members.
There is no deadline for applications and fellowships can run for any length of time - from two weeks to three years. Applicants should contact Professor Janet Boddy who will liaise with you and help you complete the School Form: Visiting Fellowship Application Form [DOC 49.00KB] and the School Form: Visiting Fellowship Fees and Workspace Application Form [DOC 101.00KB].
Visiting Fellows should agree in advance what is expected of them during the duration of their fellowship. Commitments would usually include one or more of the following:
Giving seminars to faculty and students of the University of Sussex, or guest lectures for CIRCY-related taught courses
Producing working papers, or equivalent
Advising or engaging in knowledge exchange with students, faculty and research staff working within childhood and youth
Producing a collaborative research proposal with a member of faculty
CIRCY can offer Visiting Fellows a vibrant, interdisciplinary context within which to undertake their programme of study or activities. In each term, the centre will host a variety of research-related events, including open papers and lectures by internal and external academics, workshops and lunchtime seminars. Visiting Fellows will be appointed to a sponsor who can facilitate their integration into the life of the centre and that of the School of Education and Social Work.
Visiting Fellows will have access to the University's Library, their own email account, University stationery and postal facilities. Depending on individual requirements and the availability of School resources, they may also have office space and the use of a PC. The University and School's infrastructure and environment will support Visiting Fellows' research activity.
See the School Policy: Visiting Research Fellows [DOC 34.50KB].


NOTE: Visiting Fellowships incur a fee to cover administration and resource costs, although the cost is subject to variation depending on the funding available to, and the perceived/expected contribution of, the applicant, Please contact the CIRCY directors for more details.