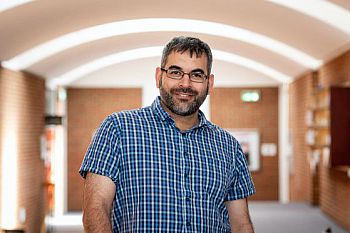 Robin Banerjee
Professor Robin Banerjee is Head of the School of Psychology at the University of Sussex, one of the largest university departments for cutting-edge psychological research and teaching in the UK.
He is a professor of developmental psychology, and directs the CRESS (Children's Relationships, Emotions, and Social Skills) research lab, conducting investigations of children's social and emotional functioning, and working closely with practitioners and policymakers in the areas of education and mental health. CRESS research is closely affiliated with Sussex's interdiscplinary Centre for Research in Childhood and Youth, for which Robin sits on the steering group. Robin's recent research has examined the factors involved in peer acceptance and rejection, the mental health and well-being of children in foster care, the social and cognitive processes involved in childhood social anxiety, and the connections between consumer culture and peer relationships in school children. A core applied focus of the CRESS lab is the development and evaluation of school-based strategies to support pupils' social and emotional functioning.
Robin's work has been supported by the Economic and Social Research Council, the National Institute for Health Research, the Leverhulme Trust, the Calouste Gulbenkian Foundation, Nesta, and numerous Local Authorities and charitable organisations.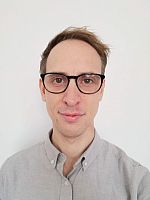 Liam Berriman
Areas of research interest: everyday childhoods, children and young people's digital lives, datafied childhoods, creative research methods, post-humanist theory.
Liam is Co-Director of CIRCY and Senior Lecturer in Childhood and Youth Studies in the Department of Social Work. He is the convenor of the MA Childhood and Youth Studies. He is a core member of the Sussex Humanities Lab, an interdisciplinary research programme focusing on the digital transformation of culture and society. He is also the convenor of the British Sociological Association's Childhood research network. Liam has recently co-authored a book with Prof Rachel Thomson and Dr Sara Bragg titled Researching Everyday Childhoods: Time, Technology & Documentation in a Digital Age which is published as an open access eBook by Bloomsbury.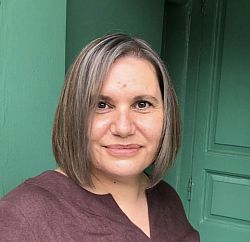 Janet Boddy
Areas of research interest: child and youth welfare; cross-national methodology; family studies; rsearch ethics; social pedagogy; social work
Janet is Professor of Child, Youth and Family Studies, and Course Leader for the BA in Childhood and Youth: Theory and Practice.
Janet's research is concerned with family lives and services for children and families - in the UK and internationally. Recent research includes 'Beyond Contact', a four-country European study of work with families of children placed away from home, and 'Everyday Lives and Transitions to Adulthood', a study of the everyday lives of young people in care in England and France which was funded by the European Commission. Janet's research in Europe also includes studies examining social pedagogy as a model of education for work with children and families in continental Europe.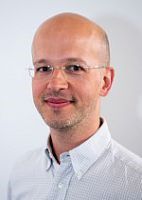 Nuno Ferreira
Areas of research interest: Human rights; discrimination law; European law; children's rights; asylum and refugee law

Nuno joined the University of Sussex as a Professor of Law in 2016. Previously, he was a Senior Lecturer at the University of Liverpool (2012-16) and Lecturer at the University of Manchester (2006-12). He has also been a Visiting Professor at Wuhan University (China) and the School of Law of the University of Lisbon (Portugal), as well as a guest scholar at the University of Girona (Spain) and the Raoul Wallenberg Institute of Human Rights and Humanitarian Law (Sweden).

Nuno did his undergraduate law studies at the University of Coimbra (Portugal) and University of Bologna (Italy), and is a member of the Portuguese Bar. He worked as a legal consultant at the Legal Affairs and Litigation Department of the Portuguese Securities Market Commission (CMVM), and as a research fellow at the Centre of European Law and Politics at the University of Bremen (ZERP) (Germany). He carried out his doctoral studies at the University of Bremen, where he obtained his Dr. jur. title (summa cum laude).

Nuno is a Horizon 2020 ERC Starting Grant recipient, leading the project SOGICA - Sexual Orientation and Gender Identity Claims of Asylum (2016-2020), and co-director of the Sussex Centre for Human Rights Research.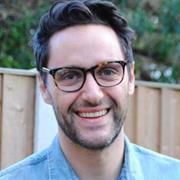 Simon Flacks
Simon joined Sussex in 2022 as a Senior Lecturer in Criminal Justice. He has previously held positions at the Universities of Westminster and Reading. He graduated with a PhD from the University of Vienna, Austria, in 2013. His research interests revolve around drug law and policy, and he has undertaken work into youth justice, criminology, drug use/policy, human rights and discrimination. Simon's current focus is on parental substance use and family justice although he continues to work on criminal justice projects. He has worked with a variety of organisations, including Release, Stopwatch and the UN Office of the High Commissioner for Human Rights. Simon is a trustee for the Socio-Legal Studies Association.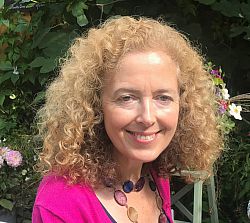 Michelle Lefevre
Areas of research interest: social work practice; innovation; communication and relationship-based practice; adolescent safeguarding; psychotherapy.
Michelle is Professor of Social Work and Co-Director of CIRCY. Michelle's research interests centre around practice improvement in children's services, and direct work with children, young people and parents in the context of safeguarding. Currently, Michelle leads the Innovate Project (www.theinnovateproject.co.uk), a four year study funded by the Economic and Social Research Council, which is exploring how local authorities and social care organisations transform practice methods and systems to address extra-familial risks and harms encountered and experienced by young people beyond the home, such as child exploitation. Prior to her academic career, Michelle practised as a social worker and psychotherapist with children and families in the context of child protection concerns. Michelle was awarded a National Teaching Fellowship in 2015 for her work on developing social workers' skills in engaging and communicating with children.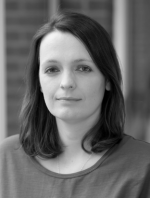 Kathryn Lester
Dr Kathryn Lester, BSc, D.Phil (Oxon), is a Senior Lecturer in Developmental Psychology and Director of the Childhood, Attachment, Play and Emotions Lab (CAPELab) at the University of Sussex.
Kathryn is interested in children's social and emotional development and wellbeing. Her research focuses on the impact of early play experiences (including playdates, and opportunities for adventurous play), family and peer relationships, and school and community factors on child development and emotional health and wellbeing. Her recent research has also used qualitative and quantitative methods to explore the impact of the Covid-19 pandemic on family's emotional wellbeing and relationships. Kathryn is also involved in intervention work and is currently involved in a trial of a digital intervention focused on preventing the intergenerational transmission of mental health difficulties and the development of a community-based intervention for school attendance problems. Finally, Kathryn is working with Sussex Wildlife Trust to explore issues around accessibility and inclusion in natural spaces and the potential benefits for families of spending time in nature for their wellbeing and environmental behaviours.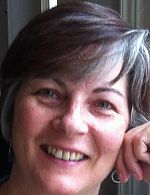 Jo Moran-Ellis
Areas of research interest: sociology of childhood; agency and social competence in childhood; intergenerational relations of care and participation; state-child relations.
Jo is Professor of Sociology and Head of the Department of Sociology at the University of Sussex.
Jo's research and theoretical work is concerned with questions of what it means to be agentic, thinking about agency as an interactional accomplishment embedded within ideologies and contexts of intergenerational relations and structures. She has examined the concept of agency in a number of settings in children's lives and is currently focusing on early childhood. Theoretically, Jo draws on social constructionism and actor network approaches to examine the intersections between ideologies, actions and materiality. Ultimately, Jo's goal is to integrate insights and findings from childhood sociology back into )adult)mainstream sociological debates on the nature of society and social structures.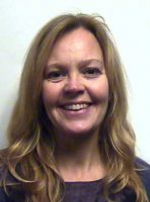 Dorte Thorsen
Dorte Thorsen is Theme Lead on gender dynamics and qualitative research in the Migrating Out of Poverty Research Programme Consortium in the School of Global Studies.
She is also Lecturer in Geography. She held an international postdoctoral fellowship from 2012-2014 (funded by Danish Council for Independent Research – Humanities).
After completing her DPhil in African Studies at the University of Sussex in 2005, she carried out research at the DfID-funded 'Development Research Centre on Migration, Globalisation and Poverty' (2004-05, 2008-09) and at the Nordic Africa Institute, Sweden (2005-08). She has worked as an associate tutor at the University of Sussex, Brunel University and Brighton University and as a teaching fellow at the University of Reading (2010-12).
Dorte has done consultancies on children's work and migration (Terre des Hommes, Save the Children, UNICEF, CODESRIA and the Development Research Centre on Migration, Globalisation and Poverty), on the assessment of gender equality in Burkina Faso (SIDA), and she has been an expert witness for the Special Court on Sierra Leone.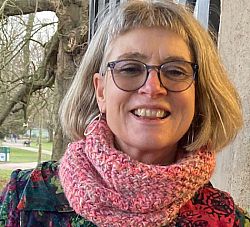 Rebecca Webb
Areas of research interest: children's rights, voice and participation; meanings and purposes of education and schooling; gender identities and subjectivities; and post-foundational methodologies.
Rebecca is a Steering Board member of CIRCY, a Lecturer in Education, and the co-course leader of a professional and academic MA in Early Years Education, where she leads the research element of this year-long course.
Rebecca's PhD research was ethnographic and focused on a 'Rights Respecting' primary school in England. It interrogated ways that 'children's rights' were performed in the everyday by a wide range of stake-holders (including children, teachers, parents, support staff, visitors) and to what end. Her publications since then have reflected aspects of this research. Currently, she has a focus in three areas: The future of the state maintained nursery sector in England for TACTYC; The pedagogies and methodologies of the social and embodied practices of academic writing along with Dr Emily Danvers and Dr Tamsin Hinton-Smith; The transformative possibilities for the meanings and purposes of education with Dr Perpetua Kirby.