MAKING CONNECTIONS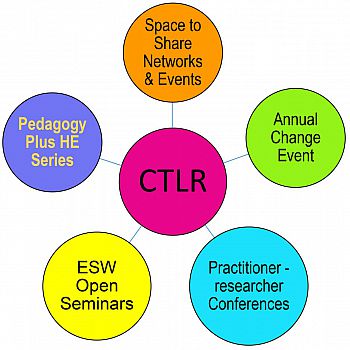 The Centre for Teaching and Learning Research (CTLR) is engaged with education in all its pedagogical and social complexity. The interests of members span local, national and international contexts and a range of formal and informal settings, running from Early Years to Higher Education and including Initial Teacher Education. Consistent with this, we aim to foster the development of more holistic, contextualised and systemic understandings of education in all its many forms.
The Centre's strapline is Making Connections, reflecting its focus on bringing research, theory, policy and practice together with a view to promoting positive change. Each year we host an Annual Change Event that brings researchers, students and stakeholders together to promote understanding of how more equitable and inclusive approaches to teaching and learning might be achieved. We are also actively engaged in the development of locally-based practitioner researchers, hosting two conferences a year linked to our Masters in Education and Masters in Early Years programmes. CTLR is also strongly committed to supporting the development of doctoral researchers, including through its support for the ESW Doctoral Research in Progress seminar series.
Check out our Annual Report ...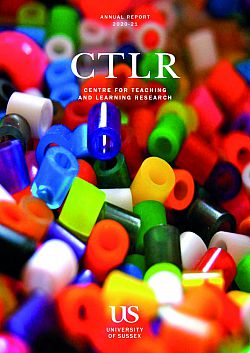 Find out what CTLR members have been doing over the last 12 months in the CTLR Annual Report: 2021 [PDF 3.84MB]