The Centre for World Environmental History (CWEH) was launched in May 2002 under the aegis of the School of African and Asian Studies at the University of Sussex. It was funded for an initial three year period by the Research and Development Fund of the University. CWEH has now raised funds from the Leverhulme Trust, the AHRC and the British Academy for independent projects.

The creation of CWEH initative was a response to specialist courses and research conducted by Sussex faculty for over nine years in tropical and 'Southern' environmental history at, what was then, AFRAS and elsewhere in the University and within the Institute of Development Studies. Sussex University has a long research tradition focussed on environment and development problems in the tropics as well as a close relationship with the Institute of Development Studies (IDS), located on the Sussex campus, which is Britain's leading organisation carrying out research on social and economic processes and problems. Sussex University also has a solid tradition in radical history and the history of material culture and peasant society in the Global South, exemplified in the work of Professor Ranajit Guha and the Subaltern Studies School.
The Centre has a Director, Research Director, Faculty Associates, Visiting Research Fellows and Associates and Doctoral Associates. CWEH has an international advisory board for the Centre and its projects. They include: Antonia Moon, Curator India Office records, British Library; Prof Deepak Kuma, Professor and Historian of Science, JNU; Prof Mark Elvin, Professor Emeritus, ANU; Prof Rob Allan, Met office U.K. and Prof Alan Lester, University of Sussex. It has a close collaborative relationship involving frequent staff exchanges with the Jawaharlal Nehru University in New Delhi, India and the CNRS French Institute in the Union Territory of Pondicherry, India. The Centre is currently collaborating with Kew Gardens, The Botanical Survey of India, and JNU on a project on Joseph Hooker and India and with the British Library and the U.K. Met office on a project on historical records and climate change. It is also collaborating on two other projects on plant transfers led by Heather Goodhall and Jodi Frawley at the Institute of Technology, University of Sydney and on a project on Human environment interactions in the Indian Ocean World,1500-1900 with the University of McGill.
The centre runs five networks:
CWEH's interdisciplinary perspective on complex issues is exemplified by its doctoral associates.
It provides a intellectual home for both Sussex graduates and visiting graduates who are integral to contributing to CWEHs ever expanding areas of research.The multidisciplinary nature of CWEH research faculty means that doctoral students have access to a range of expertise as well as to contribute to it. They also form an active social community, organising workshops and networks. Visiting doctoral associates are also welcome.
CWEH announces the launch of an exciting new School project, the Mangrove School project in the marginal landscapes of the Sundarbans in Eastern India, September 2020. Funded by IDS and the Belmont forum.
Richard Grove 1955-2020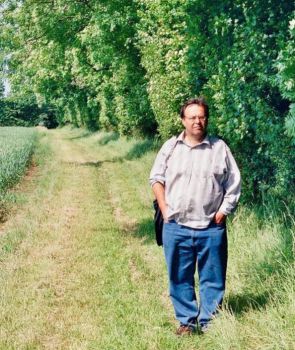 Richard Grove, Professorial Fellow of the Geography department at the University of Sussex (2006-2009) and Founding Director of the Centre for World Environmental History died on 25th June 2020. A trail blazer in the field of global environmental history, environmental activist and an energetic advocate for multidisciplinary research in climate change studies.
Read more from Rohan D'Souza's obituary and view links to other obituaries around the world:
Richard Grove 1955-2020
CWEH activities
Photos: 1. Forest reserve, Tobago. 2. Gullying in Lesotho. 3. Diana's Peak, St Helena.