Transformative thinking tackles grand global challenges
Pioneering research in transformative innovation policy is making an impact around the world – from shaping national policies in Colombia to addressing complex social and environmental needs through local projects across Latin America.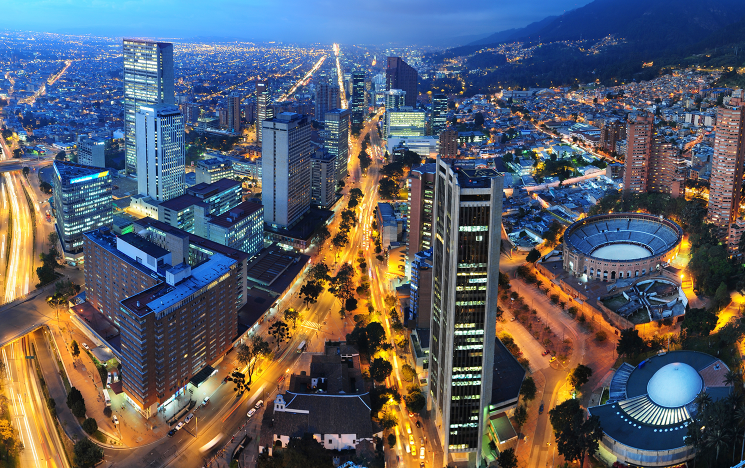 The Transformative Innovation Policy Consortium (TIPC), co-founded by the University's Science Policy Research Unit (SPRU), is working in countries across the globe to help achieve just and inclusive sustainable development.
TIPC is a five-year programme focused on policy experimentation, evaluation, capacity building and research agenda development. Its members include science, technology and innovation researchers, policymakers and funding agencies from Colombia, Finland, Norway, South Africa and Sweden.
The ideas at the centre of TIPC are rooted in the influential 2018 paper Three Frames for Innovation Policy: R&D, Systems of Innovation and Transformative Change by Professor Johan Schot, former Director of SPRU and TIPC founder, and Ed Steinmueller, Professor of Information Technology Policy. This paper argues that science, technology and innovation policy over the last 60 years has assumed that economic growth always has positive effects, and has ignored the negative impacts, such as environmental damage and inequality. It calls for the development of a new, 'third frame' of innovation policy, known as transformative innovation policy, which places social and environmental problems at the core and aims to address global societal challenges.
TIPC aims to promote transformative innovation policy principles among policymakers, funders, researchers and investors, and to stimulate discussion around what types of science to promote, what technologies to use, and what innovations to invest in. It encourages policymakers to avoid top-down policies and instead to involve a range of actors from across society – from businesses and scientists to social movements and community groups.
Driving transformation in Colombia
TIPC's approach is already generating new frameworks, standards and narratives across the globe, notably in Colombia. In 2018, the Colombian government's Department of Science, Technology and Innovation approached SPRU to help formulate a new approach to meeting the United Nations' Sustainable Development Goals (SDGs). Professor Schot and Dr Matias Ramirez, Senior Lecturer at SPRU, co-authored a strategic science, technology and innovation policy document, the Green Book: National Science and Innovation Policy for Sustainable Development, which was later adopted as law.
The policy adopts the concepts and tools of TIP, emphasising social justice and sustainable, environmentally conscious development. Alejandro Olaya Dávila, Colciencias former Director General, explains: "This policy is being developed around what we have termed a 'transformative focus', the central aim of which is to contribute to the solution of the major social, economic and environmental challenges our country is facing."
These ideas have gone on to directly shape the policies and strategy of Minciencias – Colombia's newly established Ministry of Science and Technology, which is currently applying the transformative innovation policy methodology to its flagship Social Appropriation of Technology programme.
TIPC's Latin American Hub: building a community of practice
Building on its successful partnerships in Colombia, TIPC established a Latin American Hub in 2020, bringing together ten institutions from Colombia, Chile and Mexico. Dr Ramirez, one of the leaders of the Hub, explains: "The Hub is working on local projects across Latin America that use transformative innovation principles to address complex social and environmental needs. We are aiming to develop a methodology that can enhance thinking and practices related to systems transformation."
Current projects cover health, food and regional sustainability, and include a £1m World Bank investment to establish circular economy practices for urban solid waste disposal in Bogota; an Oxfam-funded project on organic value chains in lemons in Mexico; and community schemes bringing clean water to marginalised communities in Antioquia.
Dr Alvaro Quintero, Director of Innovation at the National Cancer Institute of Colombia – one of the Hub's member institutions – says that participating in the Hub has led to "a very remarkable advance" in the way his organisation "identifies and characterizes new ways of thinking and developing innovations".
Tributes for TIPC
TIPC's Latin America Hub was recently recognised by the Organisation of Iberoamerican States (OEI) as one of the best three new practices (of 83 entries) in "innovation and collaborative research projects".
In 2021, the University of Sussex Business School was awarded the 2021 Innovations That Inspire award by AACSB International (AACSB) in recognition of TIPC's global impact.
Read more about TIPC here.