Innovation pathways for the low-carbon transition in Europe
Find out about INNOPATHS – a collaborative research project to generate new, state-of-the-art low-carbon pathways for the European Union.
About
The Paris Agreement – and its commitment to extensive decarbonisation – has substantially increased the need for countries and regions to fully understand the implications of such a transition.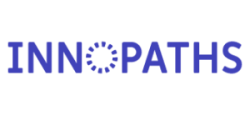 INNOPATHS (Innovation Pathways, Strategies and Policies for the Low-Carbon Transition in Europe) is a research project working with a range of stakeholders from government, academic and civil society, to generate new, state-of-the-art low-carbon pathways for the European Union. The project will map courses of action for power, industry, ICT, buildings, transport and agriculture, creating a range of unique tools to better inform decision-making.
Bringing together 15 partners from 8 European Member States and Switzerland, the project involves three members of SPRU faculty: Professor Benjamin Sovacool (Co-PI), Professor Johan Schot and Dr Lucy Baker.
Methodology
Applying insights from existing research on transitions to sustainability, INNOPATHS aims to identify the major cross-sectoral challenges faced by the decarbonisation transition, and put forward innovative solutions to overcoming them.
Working closely with its partners and stakeholders, INNOPATHS is 'co-designing' a set of new, low-carbon pathways that will be assessed from all perspectives, including their implications for economic growth, industrial competitiveness, employment, social issues (e.g. affordability), and environment and resources (e.g. land, materials, water).
Through four web-based interactive tools, with different features and predictive functionalities, INNOPATHS will allow stakeholders to explore potential scenarios and strategise accordingly:
A Technology Matrix. Presents historic and projected characteristics, and associated uncertainty, of key low-carbon technologies
A Policy Assessment Framework. Presents key evidence-based characteristics of policy instruments and mixes to encourage the low-carbon transition
A Low-Carbon Pathways Platform. Allows detailed examination of state-of-the-art low-carbon pathways produced by INNOPATHS
An Interactive Decarbonisation Simulator. Allows co-designers to estimate the roles and trade-offs for different decarbonisation strategy options
These pathways will enable decision-makers to not only anticipate and alleviate any adverse effects of the transition, but also to maximise potential benefits.
Impact and outreach
INNOPATHS will not only communicate its insights through the normal scientific channels and literature contributions, but will go well beyond this by involving partners and stakeholders – including businesses, NGOs, local and national policy makers – in the co-design process.
In the creation of four web-based interactive tools, INNOPATHS will involve the target audiences in the design process both indirectly – via their representation by the co-designers – and directly, through their interactions via the website. The team will thus ensure that the tools have incorporated customised functional features for all target audiences in all sectors. Tools with these kinds of functionalities – that bridge the gap between rigorous science and applied decision-making – have previously not existed.
Through such tools, alongside other dissemination and communication mechanisms, INNOPATHS will have a substantial impact on the climate and energy policy debates up to and beyond 2020, increasing the probability that decisions in this area will be taken in an informed and cost-effective way.
Partners
(in alphabetical order)
Aalto University
Allianz Climate Solutions (ACS)
The University of Cambridge
The Euro-Mediterranean Center on Climate Change
E3-Modelling
ETH Zurich
The European University Institute
ICLEI (Local Governments for Sustainability)
Nice and Serious
The Potsdam Institute for Climate Impact Research
Sciences Po
The University of Sussex
University College London (UCL)
Utrecht University
Warsaw University of Technology
Funded by the European Union's Horizon 2020 research and innovation programme, the project runs from 1 December 2016 until 30 November 2020.
Further information
Visit the INNOPATHS website and follow on Twitter @innopathsEU