Business School news
Read news relating to the University of Sussex Business School.
---
Universal Credit has cost society £465 million & increased repossessions and criminality, research finds
By: Tom Walters
Last updated: Tuesday, 12 July 2022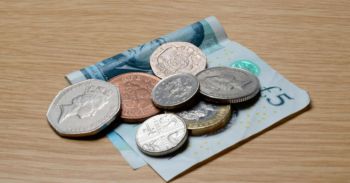 Research finds that Universal Credit has led to over 6,000 home repossessions
Has resulted in over 35,000 burglaries and over 25,000 vehicle crimes
Criminality aspects estimated to have cost society an estimated £465 million
The Government's introduction of Universal Credit has cost society £465 million and led to a large increase in home repossessions, burglaries and vehicle crimes, new research by the University of Sussex Business School has found.
The newly published study, which utilises nearly a decade of data covering periods before and after the reform, has found that Universal Credit, the flagship reform of the social security payment system, has led to an increase of around 6,000 repossession orders from the social housing sector.
Moreover, when the study analysed the effects on economically-motivated crimes, it found that the reform has caused a 2.5% monthly rise. This equated to a rise of more than 35,000 burglaries and 25,000 vehicle crimes with a cost to society of more than £465 million - a figure that the researchers suggest could be exacerbated even further by the societal costs associated with the additional 6,000 repossession orders.
The authors were able to estimate the causal effects of Universal Credit on evictions and crime, despite the influence of factors such as austerity and worsening of living standards. They did this by exploiting the gradual rollout of Universal Credit to compare repossessions and crimes in areas where UC was being implemented with those in areas where it had not yet been introduced.
The wide-ranging study, published today in the Journal of Law, Economics, and Organization, is led by Dr Rocco d'Este, Lecturer in Economics at the University of Sussex. He said:
"Our study has found wide-reaching negative impacts of Universal Credit on recipients' financial instability and on economically motivated crimes. By focusing on the rollout of Universal Credit across constituencies, targeting first-time predominantly young male claimants, our findings highlight the danger of welfare policies affecting the economic incentives of individuals at the very bottom of the income distribution.
"The work recommends minimising unnecessary payment delays to recipients, which can hugely affect people already struggling. In some cases, it may be beneficial to pay benefits weekly rather than monthly, with the housing component of Universal Credit paid directly to the landlord rather than to the recipients. Also, our work suggests that imposing financial sanctions on Universal Credit recipients—in the attempt to incentivize their transition toward employment—in some cases may backfire, leading to an increase in acquisitive crimes."
"Our results provide direct implications for policy in the United Kingdom, but they may also be applied to other contexts. Criminogenic effects show that welfare interventions affecting the financial incentives of populations with a relatively high criminal propensity, such as ex-convicts, should be applied with caution.
"But, in short, our paper demonstrates that government policies can have unintended consequences and that economic incentives, particularly those affecting individuals at the bottom of the income distribution, matter for crime".
With more than six million people transitioning from the Legacy system of welfare payments onto Universal Credit by the time the latter is fully implemented in 2024, the study offers timely policy recommendations at a time when the full effects of the current cost of living crisis are still being felt.
---
You might also be interested in: