We incorporate principles of corporate social responsibility and sustainability into our administration, teaching, research and engagement activities. We also collaborate with and advise governments and organisations to improve policy and practice.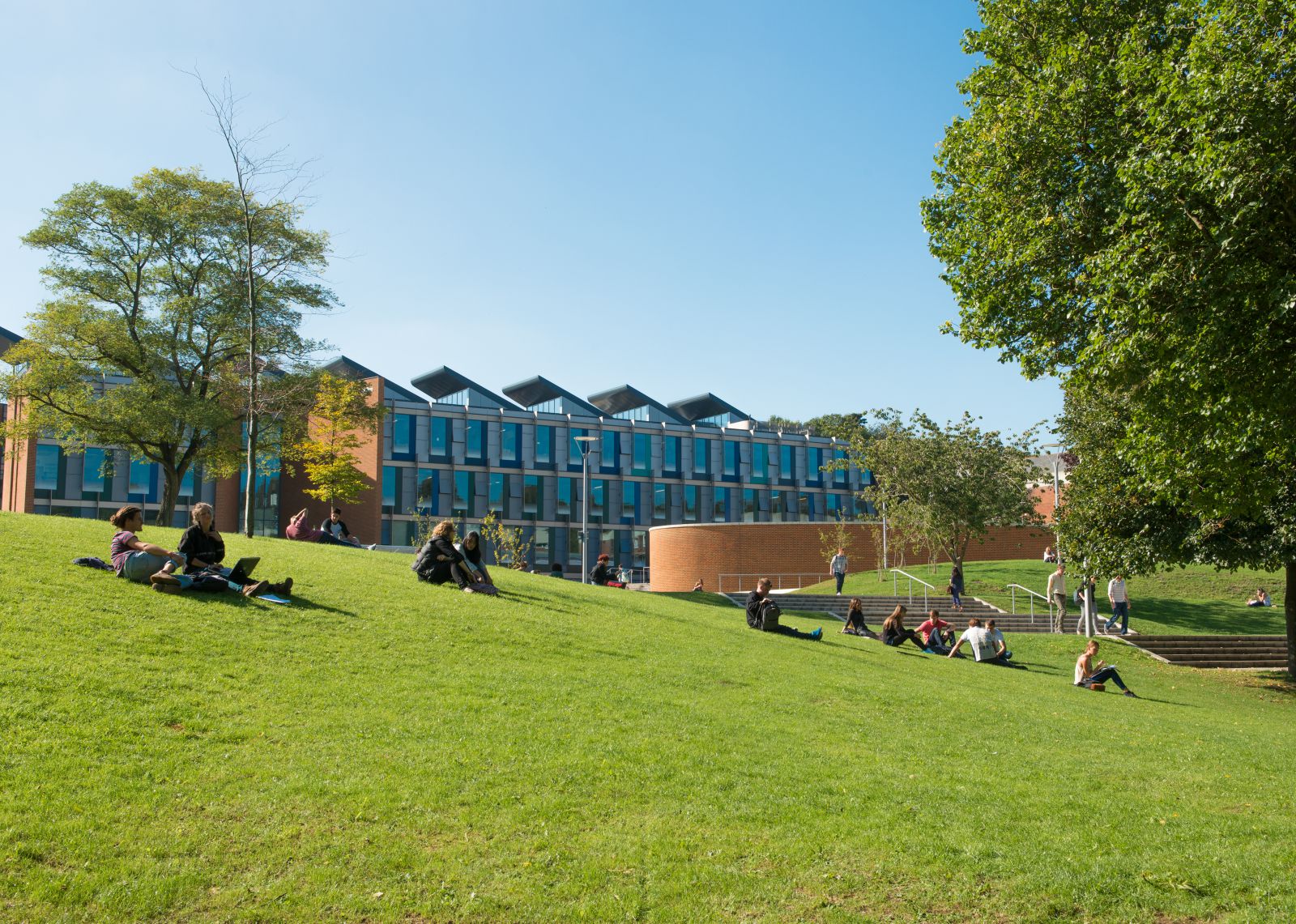 Principles of Responsible Management Education (PRME)
Our School is a member of the United Nations Global Compact. This means we are part of a network of companies across the world who work towards the Global Compact's vision of creating 'a sustainable and inclusive global economy that delivers lasting benefits to people, communities and markets'.

As part of our UN Global Compact membership, we have signed up to the Principles for Responsible Management Education (PRME) initiative. This has 821 member institutions. We are committed to upholding PRME's principles, which means we incorporate global social responsibility and sustainability values into our teaching and research. We work closely with organisations to understand the challenges faced, encouraging debate and innovation to improve policy and practice relating to these issues.
Every two years the School submits a Sharing Information on Progress (SIP) report to PRME and a Communication on Engagement report to UN Global Compact to show how the themes of innovation and sustainability are embedded and practised in the research, academic and practical work carried out by the Business School and its alumni.
Highlights from the 2020 PRME SIP report include a focus on the success of students and faculty collaborating with a local ethically lead community project THE REAL JUNK FOOD PROJECT, and the national recognition of PROJECT 36, an Enactus project founded by International Development student Chris Youngman, was shortlisted for a national Green Gown Award in 2018.
'The School continues to be fully committed to the Principles of Responsible Management Education. We continue to work to further increase the visibility of PRME with all colleagues and students in a systematic manner, to share and embed best practice and collaborate both internally and externally to advance our mission and commitment to responsible management education. To achieve this we will be working together alongside colleagues, students, our Advisory Board and external stakeholders to progress this objective.'
Susan Smith
Associtation Dean (Education and Students), University of Sussex Business School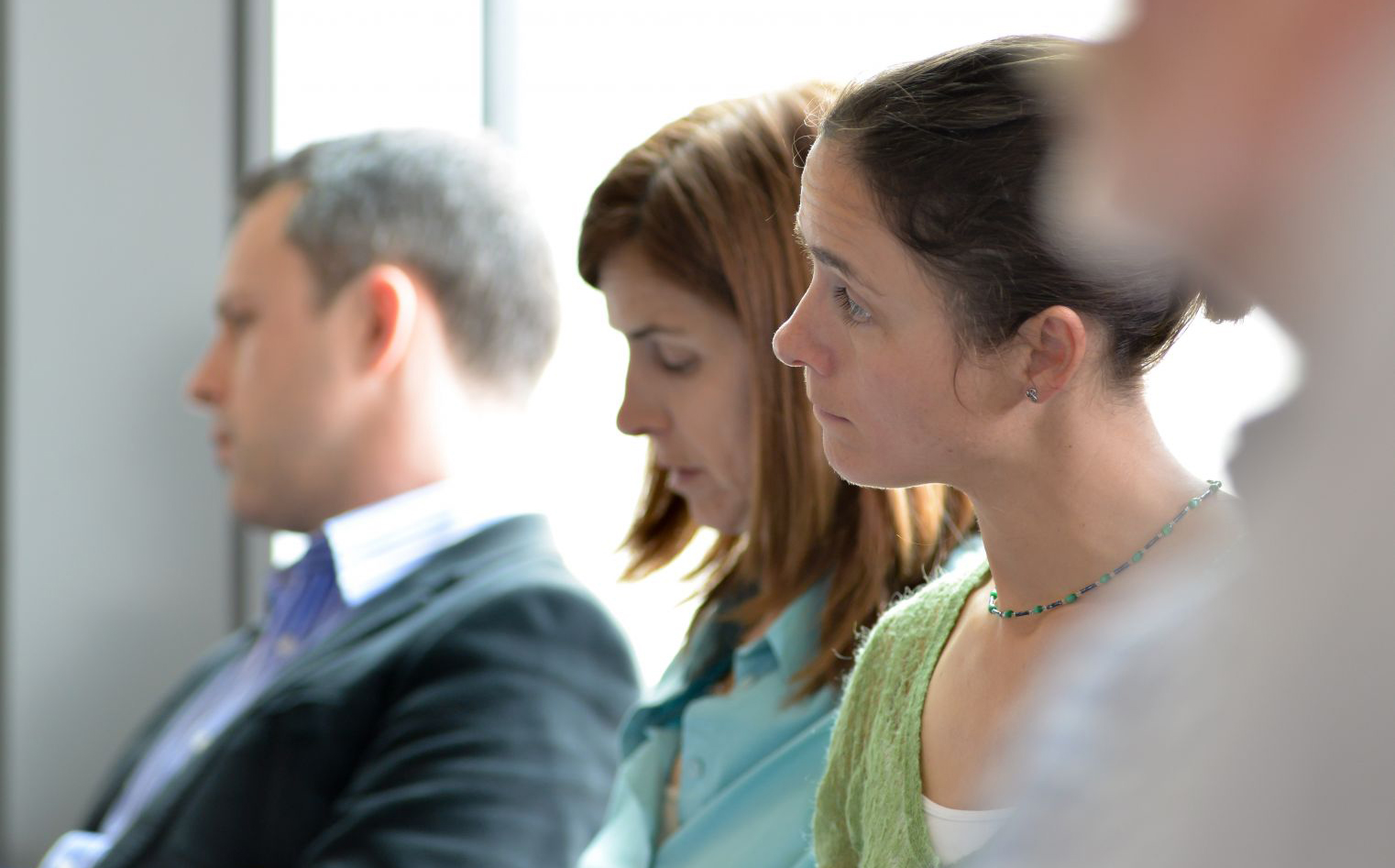 Our research
Ethics, responsibility and sustainability is the focus of much of our research. Our findings are often used as a basis for advice and consultation by many businesses, governments and NGOs. We are also involved in research initiatives and networks that are dedicated to improving ethics, responsibility and sustainability in business practice and policy.
Discover research within the University of Sussex Business School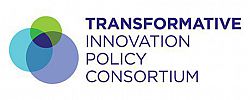 Transformative Innovation Policy Consortium
The Transformative Innovation Policy Consortium (TIPC) is a group of science, technology and innovation researchers, policymakers and funding agencies working together to give substance to a new framing for Science, Technology and Innovation Policy (TIP). TIP aims to address global societal challenges, as encapsulated in the United Nations' Sustainable Development Goals.
Co-ordinated by the Science Policy Research Unit (SPRU) at the University of Sussex Business School, the current members are innovation ministries and funding agencies from Colombia, Finland, Norway, South Africa and Sweden. There are additional associate programmes in China, Brazil, Senegal, Ghana, and Kenya.
Find out more about the Consortium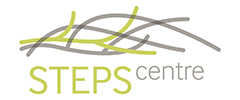 The STEPS Centre
The Social, Technological and Environmental Pathways to Sustainability (STEPS) Centre, launched in 2006, is an interdisciplinary global research and policy engagement centre, which brings together development studies with science and technology studies. Experts in the Centre are working on areas such as:
agriculture and food
energy and climate change
health and disease
water and sanitation.
The STEPS Centre is based at the Institute of Development Studies and the Science Policy Research Unit (SPRU) at the University of Sussex.
Find out more about the STEPS Centre
---
Our teaching
We instil principles of ethics, responsibility and sustainability in all of our courses, meaning that our students gain the knowledge and awareness to help make them better leaders for tomorrow. Our graduates leave us with the necessary skills to innovate and improve business practice throughout their careers.
We also take an international perspective in our teaching and research, by exploring issues that affect a wide range of countries and cultures.
'The incorporation of ethics and corporate social responsibility (CSR) in my degree was an awakening experience for me. I have acquired knowledge and practical skills that enabled me to gain my own voice and initiate projects within teams; always being self-aware of the negative impact of my decisions. The invaluable lessons I have learned throughout my degree have given me a sense of hope and purpose for a better future for all, where I want to play an active role.'
Andrea Pitta
Business and Management BSc
Explore our courses and modules to find out more about ethics and sustainability in our teaching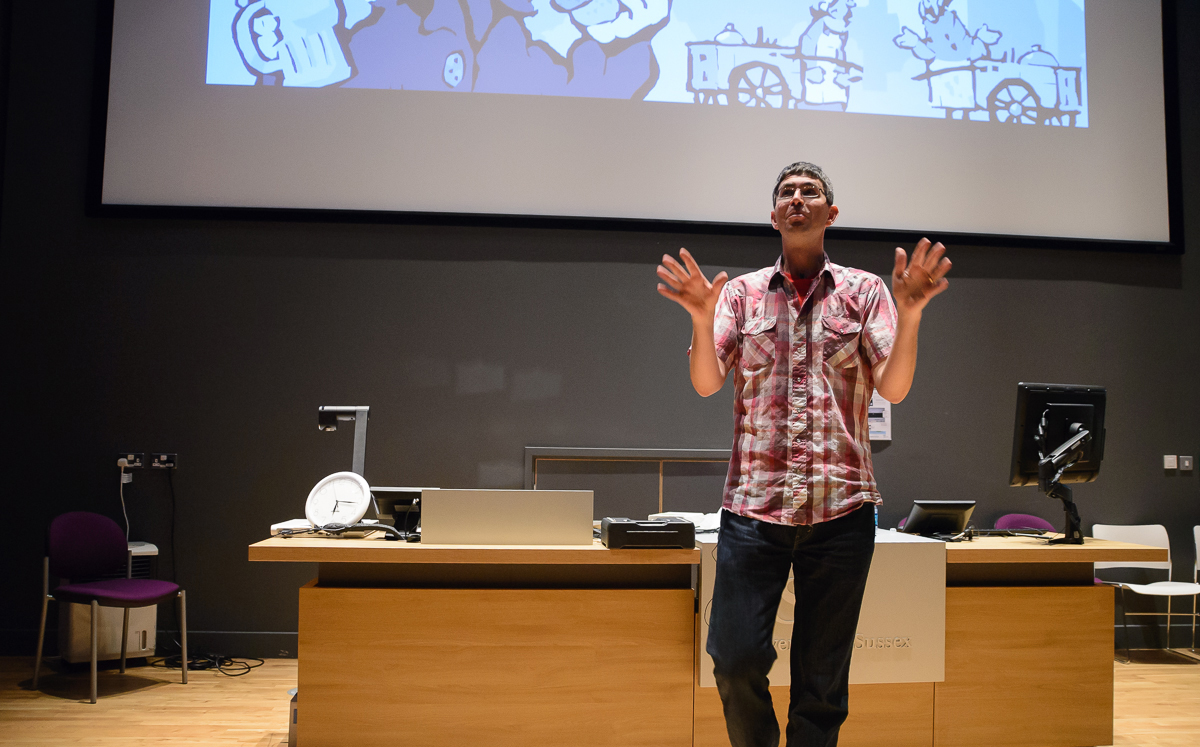 Our practice
The University of Sussex Business School doesn't just teach and research sustainability, we also practice sustainability as much as possible through our architecture and our operations.
Sustainability and environmental impacts are important considerations for any of the University's building constructions or improvements. Our overall target is to reduce carbon production by 43% between 2005 and 2020.
Our University has a Combined Heat and Power (CHP) plant that generates electricity from the burning of gas, while providing heat for hot water and heating as a by-product, and we also use some solar power.

At the University of Sussex Business School, our Jubilee Building has its own rain water harvesting system, with the collected rain water being used to flush our toilets. The many energy efficient features of the Jubilee Building led to it being granted a BREEAM 'excellent' rating.
'It was good to see that Sussex was ranked 11th in the most recent UK GreenMetric World University ranking. This reflects our constant efforts to reduce our carbon footprint mainly through energy use reduction. I also work continuously with students and colleagues across the University to ensure we limit any possible water wastage.'
Matthew Arnold
Energy and Environmental Manager at the University of Sussex