Sussex exchange partnership wins Chinese national scholarship award
Posted on behalf of: International Partnerships
Last updated: Thursday, 7 November 2019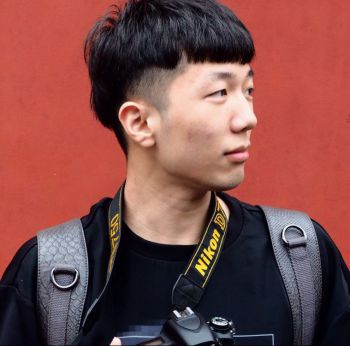 A student exchange partnership between the University of Sussex and the Chinese University of Hong Kong-Shenzhen has been selected as a 2018 'National Outstanding Undergraduate International Exchange Program' by China's Ministry of Education.
The Ministry of Education scheme was set up in 2012 to facilitate collaborations between premier domestic universities and world-leading partner institutions. It aims to promote cross-cultural communication and develop the international competitiveness of Chinese undergraduate students.
Eligible Chinese students will receive a scholarship from the China Scholarship Council (CSC), the body responsible for the administration of Chinese government scholarship programmes. The award will cover their airfare and living expenses at Sussex.
"Sussex has one of the UK's most successful study abroad programmes and we're delighted that the Chinese government has recognised the quality of this exchange partnership," said Victoria Shaw, Assistant Head of International (Strategic Partnerships) at Sussex.
"The University hopes to grow the exchange in both directions, enabling more Sussex students to experience academic life in one of the world's most exciting and dynamic regions."
The student exchange between Sussex and CUHK-Shenzhen was set up in 2015 and allows business and management, engineering, life sciences, mathematics and physics students to study for up to a year in China, taking courses taught in English.
It is one of several strategic initiatives between the two universities, underpinned by a University-level cooperation agreement. Others include Professional Staff Fellowships, collaborative programme development and International Junior Research Associate placements. From 2019, Sussex will also offer CUHK-Shenzhen courses to undergraduate students under the Global Excellence Summer Programme.
Students should contact Ester Aventin, Executive Officer (Asian Programmes), for more information on the exchange.
Chinese University of Hong Kong – Shenzhen (CUHK-SZ)
CUHK-SZ was founded in 2012, modelled on the Chinese University of Hong Kong as a visionary research university with a global outlook. It has since recruited top-tier teaching staff globally and established a highly internationalised academic environment. The proportion of students at CUHK-SZ who have an overseas study experience has now exceeded 60%, ranking top among domestic universities in China.
The University is based immediately north of Hong Kong in Shenzhen, China's fastest growing city and home to the headquarters of numerous high-tech multinational enterprises, including Huawei, ZTE, Tencent, and TCL. It has a newly completed campus on a tranquil site, home to a picturesque lake and rolling green hills.