Sussex launches pioneering Professional Staff Fellowships with global partners
By: Peter Boddy
Last updated: Thursday, 16 November 2017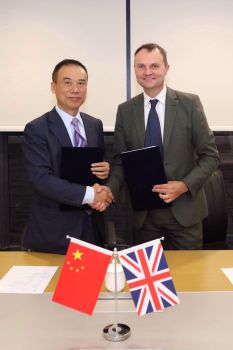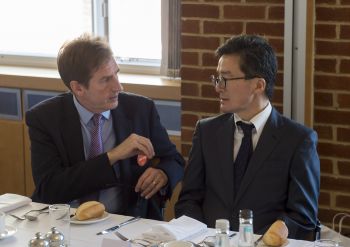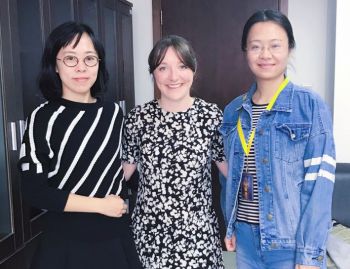 The University of Sussex has launched an innovative programme for the exchange of professional services staff in partnership with top-tier world universities, helping administrators to deliver a world-class student experience.
Up to seven Sussex Professional Staff Fellowships will be awarded in 2017/18, following agreements with universities including Tokyo Institute of Technology, Georgetown University, the University of California, Santa Cruz, Tomsk State University, the University of Ghana, Renmin University of China and The Chinese University of Hong Kong, Shenzhen.
The awards will give staff a global perspective on university services and management, enabling them to share expertise, improve support for international students and strengthen research, teaching and student mobility partnerships.
Dr Tim Westlake, Chief Operating Officer, said: "To respond to international trends shaping the university sector, we need people working across our professional services to be globally engaged. This scheme will accelerate important international initiatives, as well as providing staff with the skills to operate across different cultures and within a diverse and vibrant workforce."
Georgie Chesman, International Partnerships Officer, spent a week at Renmin University of China in Beijing under a pilot that shaped the development of the new Fellowships. Georgie said: "Renmin staff were incredibly friendly and welcoming. The experience gave me an excellent insight into the organisational culture at the University, and I've since worked with my counterparts on the creation of a joint research fund. I'm looking forward to hosting a return visitor this month."
All professional services staff are eligible to apply to spend up to a week at an international partner. Awards are limited, but Sussex staff do not need to travel to benefit from the scheme. Hosting visitors provides another opportunity to develop international peer networks and share best practice.
Applications are now open and will be considered on a rolling basis. Staff are required to make a compelling case for how the experience will deliver tangible benefits to the University and, particularly, the partnership. Applicants will need the approval of their line manager, and should discuss proposals with the programme manager, Peter Boddy (International Partnerships Officer), before making a formal application.
The launch of the new programme follows a long history of staff mobility under Erasmus+ frameworks managed by Sussex Abroad. Sussex staff can continue to apply for funding for job shadowing and training through the EU programme covering 32 countries in Europe.
For further information, visit the Sussex Professional Staff Fellowships web pages.
If you'd like to leave a comment, enter your ITS username, password, and your comment. The comment may need approval before it is displayed, so don't expect your comment to appear right away.
By submitting a comment you are agreeing to the Acceptable Use Policy.