The Global Excellence Summer Programme provides Sussex students with the opportunity to study at prestigious international partners during the summer, undertaking taught courses or undergraduate research.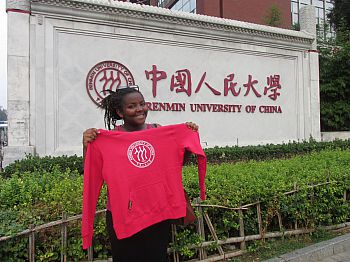 The programme supports the University's internationalisation agenda by providing an outstanding academic experience for Sussex students at some of the world's leading universities and increasing the number of Sussex students studying abroad, often leading to interest in student exchange for a year or a term. It also strengthens cooperation with international partners, often building on links that exist for student exchange or research collaboration.
Global Excellence Summer opportunities include language and cultural programmes, academic taught courses and supervised undergraduate research placements. Students are taught in English by leading faculty and develop networks with other students from all over the world.
Host partners include:
The Chinese University of Hong Kong
Hong Kong University of Science and Technology
Humboldt University
Korea University
Nanyang Technological University
National Taiwan University
Renmin University of China
Sciences Po
Seoul National University
University of Tokyo
Utrecht University
Information for Sussex students on the Global Excellence Summer Programme is available on the Sussex Abroad site.
Attending the HKUST summer programme was an amazing experience that I would recommend to anyone. It was extremely well organised, ran smoothly and was extremely enjoyable. It allowed me to expand my view of the world, meet new people and learn more about a subject I found fascinating.
Daniela, BSc Accounting and Finance
Hong Kong University of Science and Technology