Life Sciences PhD Research
Throwing a lifeline to Life Sciences: Two generous alumnae stepped in to support students in the School of Life Sciences after their PhD research was disrupted by the Covid lockdowns.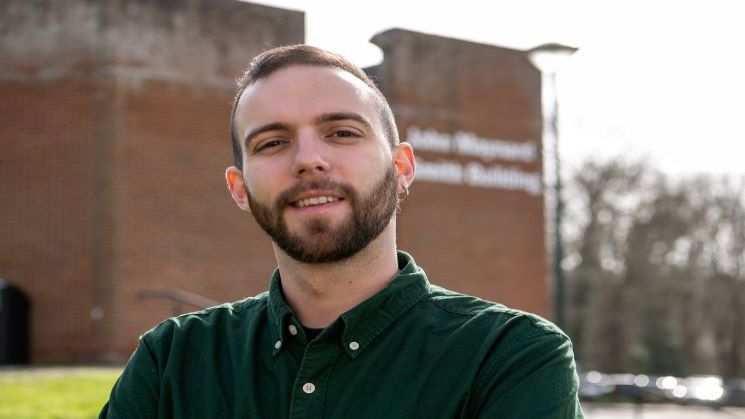 Studying for a PhD is an enormous undertaking at the best of times, however when the Covid-19 pandemic hit, doctoral students found themselves confronted with additional challenges. PhD students in the School of Life Sciences were particularly badly affected; laboratories were closed, field trips cancelled, and close-knit research communities dispersed, with researchers finding themselves reduced to communicating online.
Not being able to access facilities or carry out field work meant that many students found themselves several months behind. For students in the final stages of their studies this was particularly challenging; combined with their funding running out, it threatened to undo their all of their previous years' hard work.
Faced with the prospect that all their studies might come to nothing, the School allowed them to extend their PhDs and two very generous alumnae stepped in to provide donations to support those most in need. As a result, students like Viviana Vella and Elias Primetis were able to continue working towards completing their doctorates.
Viviana comes from Italy and her area of interest is cancer research. She says:
"I am currently working on Glioblastoma multiforme (GBM) in the Giamas Lab. GBM is an aggressive and deadly form of brain cancer with extremely poor prognosis and Professor Georgios Giamas and his team are pioneering a new 'liquid biopsy' technique that could have huge benefits for patients. As well as being less invasive, this technique holds promise of earlier diagnosis, something that is invaluable for those with an aggressive tumour.
"The focus of my research is investigating the role of proteins involved in chemotherapy resistance in GBM, which could lead to better treatment options for patients suffering with this devastating disease. As most of my research is experimental, it requires a lot of benchwork and not being able to access the lab facilities during the Covid lockdowns substantially delayed the progress of my PhD."
Elias comes from Greece and the subject of his doctorate is the epigenetic and evolutionary interactions between transposable elements and their plant hosts. He is based in the Bousios Lab. He explains:
"The Covid-19 lockdowns had a negative effect on both my mental health and my studies. I found it difficult to keep on track with my research and I wasn't very productive. I felt really demotivated. I was due to submit my doctoral thesis in September of this year, but because I couldn't access the labs to carry out my research, my whole PhD was thrown into jeopardy. I was forced to seek an extension and additional funding to support myself.
"Thanks to the kindness of the two alumnae, I was able to spend an three extra months completing my research. I greatly appreciate their gesture and would like to thank them very much. I now hope to submit my PhD thesis this December."
Viviana was also forced to delay submitting her thesis. She says:
"I was due to submit my thesis in September this year, but when the lockdown started we were forced to postpone a big screening that was vital to my research. I am so thankful for the extra financial help that I received. It really did serve as a booster for me as well as allowing me to continue with my academic journey."
Dr Frances Pearl, Director of Doctoral Studies in the School of Life Sciences, echoes Viviana's and Elias' gratitude. She adds:
"Although extremely rewarding, a PhD is one of the hardest academic qualifications to obtain. Following several years of research a doctoral student has to write a thesis "that makes a substantial original contribution to knowledge or understanding". Not only does a student have to become an expert in their field of research and gain experimental or computational competencies, they also have to build the resilience to complete their studies."
The generous donations from the two alumnae have been crucial in enabling these students to complete their research. Thank you!"

DR Frances pearl


Director of Doctoral Studies, School of Life Sciences

If you would like to help students at Sussex, your gift can have double the impact during this year through our 60th Anniversary Matched Fund Scheme. We will match any donation of £1,000 or more pound for pound.
Contact us
If you would like any further information about giving a gift to the University of Sussex, or for a confidential discussion, contact:
Robert Yates
Development and Alumni Relations Office
University of Sussex
robert.yates@sussex.ac.uk