Alumni donations are supporting our pro-bono Law Clinics
"Your service was a lifeline. It really did feel like we had proper legal support and weren't just left to fend for ourselves."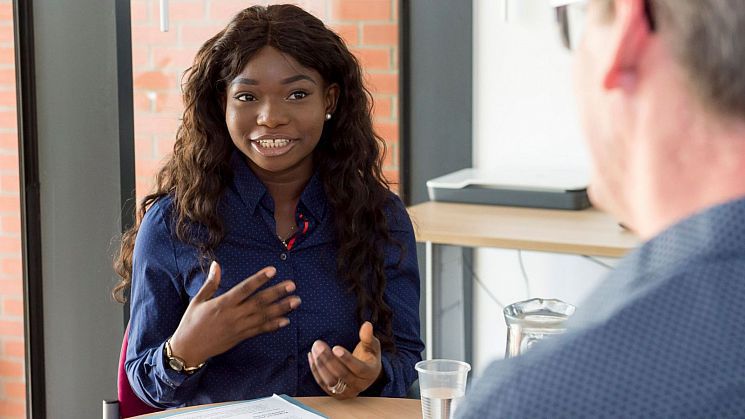 Everyone should have the right to access legal advice and a fair justice system. However, in reality, this is often not the case. Legal aid cuts, poverty and inequalities prevent the most vulnerable in our society from obtaining the help of legal professionals.
At Sussex, we provide a pro-bono legal service through our Law Clinics, giving advice and assistance to those who are unable to access legal aid.
Not only do these clinics help members of the local community, they provide our law students with invaluable experience of law in practice. Under the supervision of faculty and working alongside experienced law professionals, students work on live cases, interviewing and advising clients, drafting letters and putting together case notes for clients. They gain invaluable knowledge about the practice of law, develop their interpersonal skills and gain a deeper understanding of how law works in practise. Importantly, they get to help those who need it most, for free.
Over time, the areas of law covered by the clinics has expanded steadily, as Amir Paz-Fuchs, Director of Clinical Legal Education at Sussex, explains:
"Over the past few years we have started covering areas that were out of our reach until recently. These include, for example, migration and asylum; environmental justice; and the law regulating the performing arts sector. We are providing free legal assistance to members of the community through the incredible work and enthusiasm of volunteers, including practitioners and students."
The work that the clinics do really does make a difference to those who approach them for help. One client of the Criminal Justice Law Clinic, who wants to remain anonymous, outlined how she and her family had benefited:
"Your service was a lifeline – helping to relieve the anxiety we felt as a result of not knowing what we should or could do. The letter addressed to the court on our behalf was the biggest relief, but also the guidance and 'walk through' on what to expect was a big help. It really did feel like we had proper legal support and weren't left just to fend for ourselves. Thank You."
However, running the Law Clinics comes at a financial cost.
Amir Paz-Fuchs continues:
"The reality is such that without financial support in the form of alumni donations, this enthusiasm would not be sufficient. Volunteers need to reach clients, tribunals and courts and their costs need to be covered; documents need to be printed, photocopied and, at times, translated; and training must be arranged to ensure that service is professional."
Recently, in recognition of the transformational work of the Law Clinics, one alumna decided to make a generous donation towards their operating costs, as well as to establish a new Humanities scholarship.
Explaining the motivation behind her support, she says:
As a Sussex alumna the same age as the University, I look back and see the huge – and positive – influence my time at Sussex had on me. I would like to contribute to enabling others to have a similar opportunity."

"I am pleased my donation will support the University's Law Clinics and a new Humanities Scholarship as these reflect that my Humanities degree from Sussex led me to have a career in law, a life enjoying philosophy and literature, and to play a small part in creating a better world.
"Another alumnus' generous gift which allowed Sussex to launch the Matched Fund Scheme means my donation will be doubled, which is fantastic – that seemed too good an opportunity to miss!"
Alumni gifts of any size are vital if the law clinics are to continue delivering legal advice to those who have nowhere else to turn. Expressing thanks and acknowledging the generosity of those who have already supported the clinics, Amir Paz-Fuchs says:
"We are extremely fortunate, and grateful beyond words, for alumni donors and supporters who, simply put, make our work possible."
In Sussex's 60th anniversary year, we are offering matched funding for new donations and scholarships. If you are considering supporting Sussex, please do get in touch.
Contact us
If you would like any further information about giving a gift to the University of Sussex, or for a confidential discussion, contact:
Robert Yates
Development and Alumni Relations Office
University of Sussex
robert.yates@sussex.ac.uk
Find out more: