Investing in the student experience
Our new Student Centre will be at the heart of the student experience at Sussex.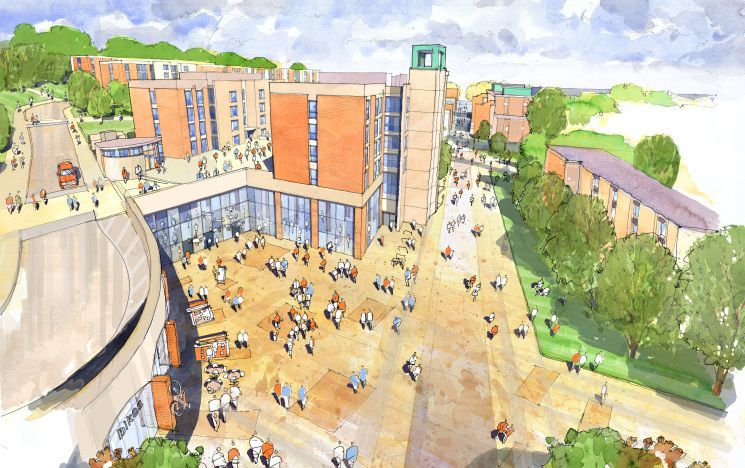 An illustration of the new Student Centre.
Not only is our landmark new Student Centre a significant building project – it's also part of our range of initiatives to transform the student experience at Sussex.
Our new Student Centre will be the go-to place for students to access face-to-face information, advice and guidance services when it opens in spring 2022.
Construction workers are currently completing internal work on the building.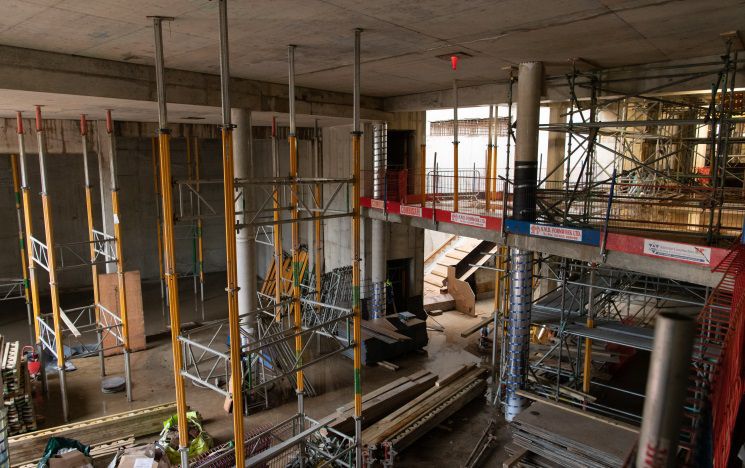 Inside the construction of the new Student Centre.
As well as offices for staff, facilities in the new Student Centre will include multi-purpose learning spaces for individual and group study, a double-height performance and event space, rooms for confidential meetings, and access to an outdoor courtyard.
An unlicensed café will form part of the development as well as five new retail units near the front entrance.
The space is being designed to be flexible so that it can be used in different ways at different times across the academic year. The overall aim is to create a welcoming and inclusive space for our diverse student body.
The new Student Centre will be more than just a building. Until it opens in 2022, the project team will be continuing to canvas feedback from students around its design and use as well as the services that will be delivered from it.
---
You might also be interested in: