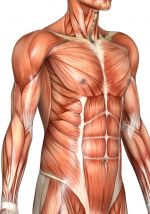 Keeping a balance of the body requires us to work in all the planes of movements, knee, hip, push and pull. Pushing movements work in two planes, vertical and horizontal.
Vertical Push – Movements in this category of the Sussexsport fitness training philosophy require pushing a resistance up above the centre line of the body. Vertical Push movements target the muscle of the shoulders (deltoids).
Horizontal Push – Movements in this category look at pushing a resistance away from the chest, targeting the pectoral muscles. Progressions here look at learning to stabilise the core. Keeping the core strong and stable will allow us to exert a greater force when we come to the bench press.
Power
Assistance