Students shortlisted for top honours at county sport awards recognising 'Sussex Superheroes'
Posted on behalf of: Sussexsport
Last updated: Friday, 22 November 2019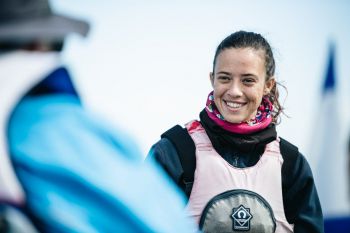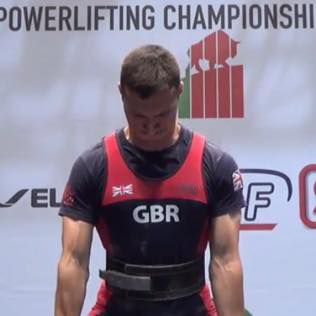 Two Sussex students have been shortlisted for top honours at the Sussex Sports Awards, one of the most prestigious evenings in the Sussex sporting calendar, taking place this Friday (22 November) at the Hilton Brighton Metropole.
Nathaniel (Nate) Wiesendanger Shaw, who is studying for a PhD in Theoretical Physics in the School of Mathematical and Physical Sciences, and Engineering and Design undergraduate Jazz Turner have both been named as finalists at this year's awards, which celebrates the contributions of the county's most inspiring sports stars at all levels.
Nate, who recently scooped four gold medals at the Commonwealth Powerlifting Championships in Canada and benefited from one of the University's sports scholarships, is nominated for Freedom Leisure Sports Personality of the Year for his remarkable level of achievement and his boundless commitment to motivating others.
Since starting a Powerlifiting society on campus Nate has helped to mentor fellow students like Poppy Joshi, who has gone on to have her own world record breaking success.
Wheelchair sailor Jazz, who is one of Sussexsport's current crop of sport scholars, has been nominated for Disabled Sports Personality of the Year after finishing fourth in two events at the National Competition for Sailing and for being the first female finisher in this year's Brighton Half Marathon wheelchair race. She has also been inspiring women on campus to get active in her role as one of Sussexsport's US Girls Can Leaders.
For Jazz, the awards will be an opportunity to pause and take stock of everything she has accomplished. She said:
"Being a sports person, you drive yourself super hard and you're so focused on improving, that sometimes you only look at the things that aren't working well; you never stop and look at what you've achieved.
"That's what the nomination means to me: it's made me appreciate all the things I've achieved and be thankful for all the people who have helped get me there - my family, for driving me around Europe, and Terry Cooper, Marc Slowey and Mark Beresford at Sussexsport and Body Happy for all of their support."
Kriss Akabusi MBE will be hosting this year's ceremony, which has a superhero theme to showcase and celebrate everything that is super about sport in Sussex, and the achievements made by both the county's elite athletes and those at grassroots level.
It's this celebration of the link between performance at the highest level and growing participation that drives Nate. He said:
"I've always been active in sports and loved pushing myself to the next goal. But, having competed on the biggest stages around the world for powerlifting, I've started to focus more on helping other people realise their goals and potential.
"It's nice to see a small part of my journey in each of these people, it's afforded me a lot of time to reflect on the people who helped me along the way.
"For me being nominated means a lot, this is the final chapter in a long six-year journey, which took me from setting my first national records to competing internationally six times and winning three of those competitions. This will be the last time I plan to be recognised for my achievements alone, I now feel it's time to start becoming a mentor to other younger athletes and help them as I have been helped by my family, Terry Cooper and many others at Sussexsport."
You can follow the results of the Sussex Sports Awards live on Friday night on Twitter.