Children, young people and families using social work services in four UK cohort studies: Patterns, outcomes and change
Funder
The Nuffield Foundation
Period of research
October 2013 - March 2015
A collaborative project with the Universities of Cardiff and Lancaster drawing on four national cohort studies spanning two decades. The project involves the study of patterns, outcomes and

changes over time of children's, young people's and families' contact with social services - particularly what distinguishes the characteristics and outcomes of those who do from those who do not use social services despite similar difficulties. Also, how the use of social work and related services changes as children grow older and policies shift.
_________________________________________________________________________
Developing the learning and assessment of communication and engagement with children and young people in final year placements
Funder
The Higher Education Academy
Period of research
October 2013 - September 2014
This project aims to address the concerns about poor quality communication and engagement with children and young people by their social workers highlighted by research, inspections, serious case reviews, and Government-commissioned reviews of child protection.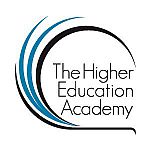 Not enough is known about the role practice learning opportunities play in preparing social work students for communication and engagement with children/young people in qualified practice, and there are no clear guidelines for how Practice Educators might best guide and assess students on this. Building on previous research by the PI, this project will trial the use of a model to facilitate individualised learning plans and to structure assessment of students' self-efficacy and capability. The research involves students on their final year of qualifying BA and MA courses at the University of Sussex - and their Practice Educators.
_________________________________________________________________________
Evaluation of the role and impact of innovative models of interfacing between the NHS and children's social care to improve outcomes for children at risk of abuse and neglect
Funder
Department of Health
Year of research
March 2012 - March 2014
Recent policy and research has highlighted the need for improved practice at the interface between key front-line health practitioners and children's social care. In response, a number of localities have developed multi-agency teams and a range of approaches aimed primarily at improving support for children and families for whom there are safeguarding concerns.
This research will identify and evaluate a number of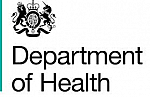 innovative models of working that improve the interface between both primary (eg. general practice, community-based midwifery; mental health and drug treatment centres) and acute sectors of the NHS (eg. A&E; paediatrics), as well as children's social care.
_________________________________________________________________________
* banner image provided courtesy of the Newhaven Community Development Association (NCDA)
Feeling safe, keeping safe: Good practice in safeguarding and child protection in secondary schools
Funder
Office of the Children's Commissioner
Period of research
July 2012 - August 2013
This research was commissioned by the Office of the Children's Commissioner to support schools in developing good practice in their safeguarding role, specifically their response to child protection concerns. The everyday contact and ongoing relationships schools have with their pupils means that school staff are uniquely placed to identify when young people are at risk of harm. However, protection needs can be obscured if staff focus on presenting problems - for example with behaviour or attendance - at the expense of attention to underlying issues and causes. Research was carried out in six schools in four local authority areas selected as examplars of well-developed practice in relation to safeguarding and child protection.
The over-arching objective of the research was to identify characteristics of good practice in child protection in secondary school settings, with a focus on the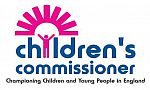 identification of - and early intervention with - potential child protection concerns.
Download the final report: Feeling safe, keeping safe: Good practice in safeguarding and child protection in secondary schools
_________________________________________________________________________
Review of contested adoption cases
Funder
Department for Education
Period of research
April - October 2012
This small-scale study examined the operation of adoption processes under the Adoption and Children Act 2002 through the in-depth scrutiny of 12 closed adoption cases where care, placement and adoption decisions were actively contested and/or opposed by birth parents. The study focused on the robustness of procedures and the quality of practice in these cases.
The objective was to evaluate the strengths of the current adoption process and establish what changes, if any, were required to ensure that the processes of local authority and court case handling and decision-making were consistent with the principles underpinning the current legal framework of adoption in England.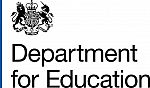 Download the final report: Adoption cases reviewed: an indicative study of processand practice.
This research contributed to the Government policy process leading to the Children and Families Act 2013.
_________________________________________________________________________
Supporting children and young people who have experienced domestic violence: A community study
Period of research
2010 - 2012
Funded by Comic Relief through the charity Against Violence and Abuse, this evaluation of the Community Group Programme (CGP) for children and young people who have experienced domestic violence was led by Dr Sevasti Melissa Nolas in collaboration with a cross-disciplinary team at Middlesex University, including Erin Sanders and Dr Lucy Neville.
The CGP, which constituted a 12 week psycho-educational, group-work programme for children and young people who had experienced domestic violence, was unique in that it worked with children and their mothers concurrently and in a child-focused way. It was developed in Canada and is currently being rolled out across 32 London boroughs, as well as other parts of the UK.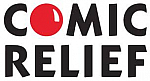 The study evaluated the salience, impact, process and cost of deliveribng the programme in London.
Download the final report: Evaluation of the Community Group Programme for Children & Young People: Final Report
_________________________________________________________________________
Children's Social Work: roles and qualifications
Funder
Care Council for Wales
Period of research
October 2009 - March 2009
Principal Investigator
Researcher: Margaret Boushel
As the regulator for social work training in Wales, the Care Council for Wales (CCW) commissioned the University of Sussex to determine the standards of knowledge and skills needed for particular social work and social care roles, as well as to develop training and qualifications to equip practitioners for these roles.
Fieldwork enabled the mapping of the roles and tasks of practitioners in children's services at various levels, identifying the necessary skills, experience and qualifications needed for those roles. These were referenced according to the relevant occupational standards for each

level, to other countries and to the academic literature. A career pathway map was subsequently constructed to link roles, tasks and career stages/levels to continuing professional develpment in post-qualifying childcare social work. Proposals were also made to support the development of standards and requirements for postgraduate post-qulaifying programmes in childcare social work.
In 2013, the Care Council for Wales (CCW) reported that they have used the studies commissioned from the Sussex team to improve practice with children in Wales in a number of ways, including: (i) to revise the National Occupational Standards for Social Work; (ii) to inform the CCW review of requirements for approval of the degree and increase the requirements in relation to safeguarding; (iii) to develop, consult on and begin to implement a framework for Continuing Professional Educational Learning for social workers in Wales.
_________________________________________________________________________
Teaching, learning and assessing communication skills with children and young people in social work education
Funder
Social Care Institute for Excellence (SCIE)
Period of research
2005 - 2006
Principal Investigator
This research sought to identify key findings about teaching, learning and assessing communication skills with children in social work education with a view to enabling social work educators to apply these findings in the design and delivery of social work programmes.
The research identified inconsistencies in the teaching and assessment od communication skills with children.
The initial study led to further commissions to extend the reach of the research, including the development of two core practice texts translating the findings. In 2009, following a presentaton by Dr Michelle Lefevre at the UK Joint Social Work Education Conference, the care Council for Wales invited Michelle - along with Professor Imogen Taylor - to undertake three linked studies to inform social work education and practice with children in Wales.
See:
Luckock, B.A. and Lefevre, M. (2008): Direct Work: Social work with children and young people in care. London: British Association of Adoption and

Fostering.
See also:
Lefevre, M. (2010): Communicating with Children and Young People: Making a difference. Bristol: Policy Press.
_________________________________________________________________________
* banner image provided courtesy of the Newhaven Community Development Association (NCDA)