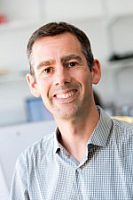 Prof
Jim Watson
Biography
I am Director of the UK Energy Research Centre, which has its headquarters at Imperial College, London. From Dec 2008 to Jan 2013, I was Director of the Sussex Energy Group at the University of Sussex.
My other roles include:
I have been a specialist adviser to the House of Commons Energy and Climate Change Committee for its inquiry into The UK's Energy Supply: Security or Independence? (Apr-Oct 2011); the House of Commons Environment, Food and Rural Affairs Committee for its inquiries on the Draft Climate Change Bill, Climate Change: The Citizen's Agenda and Energy Efficiency and Fuel Poverty (Mar 2006 to Jun 2009); and the House of Lords Science and Technology Committee for its inquiry on resilience of elecricity infrastructure (2014/15)
I was a member of DECC and Defra's social science expert panel (2012-16); a Council Member of the British Institute for Energy Economics (2004-16); a member of the Nuffield Council on Bioethics working party on new approaches to biofuels (Sep 2009 to Apr 2011); a Lead Expert with the UK government Foresight project on Sustainable Energy Management and the Built Environment (2007-2009); and a member of the IPPR New Era Economics panel (2010-12).
International roles include: Panel Member, Academy of Sciences of South Africa consensus study on Green Technologies in South Africa (2012-14); and Visiting Scholar, Energy Technology Innovation Policy group, Kennedy School of Government, Harvard University (2008).
I have been at SPRU since 1993, initially as a PhD student. My first degree in Electrical Engineering is from Imperial College London. The degree was linked to an engineering apprenticeship with the Rover Group from 1988 to 1992.