Adam's story
Not only did Adam go on to secure a job at Deloitte after his chemistry degree at Sussex, but during the first term he also met his, now, wife. Adam spoke to us about his time at Sussex and how his degree helped him get into his chosen career.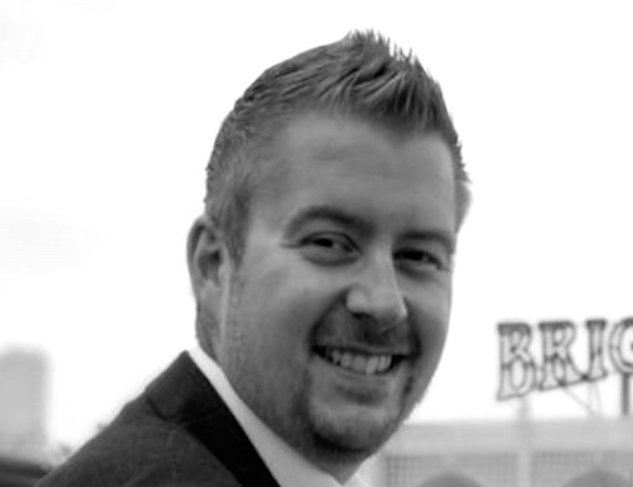 ---
How chemistry helped Adam's career in security systems
Adam Heins is a manager in risk advisory at Deloitte. His job includes carrying out IT testing as part of financial audits to prove that computer systems cannot be manipulated to conduct fraud.
What made you choose chemistry at Sussex?
"When I visited the University it immediately felt like home and didn't feel as scary or large as other universities. Also Sussex has much smaller class sizes than some other universities."
What were you proudest of?
"In my favourite course, during my second year at Sussex, I managed to score 100% in my final exam.
"Also thanks to chemistry at Sussex I met my, now, wife when we studied the 'intro to organic chemistry' course in our first term at Sussex."
What experiments/modules were your favourite?
"I always favoured organic chemistry and especially the 'synthesis in organic chemistry taught by Dr Eddy Viseux."
What are you doing now?
"Now I am working at Deloitte in their technology and digital risk practice.
"As part of my role I manage IT testing as part of a financial audit. We do this to reduce the level of work required by the financial auditors by proving a business computer system cannot be manipulated to conduct fraud and that the automated process and calculations companies rely upon are working as they believe them to be.
"I am also working with a large client to help test and develop their IT controls and security framework."
How did your degree at Sussex help you in your career?
"Chemistry taught me to be analytical and figure out the best way to test complex systems. That has allowed me to be innovative and efficient in proving how we can test companies computer systems and prove they can't be manipulated."
---
---
You might also be interested in: