Finding a supervisor
Choosing the right supervisor is one of the most important steps toward a successful and rewarding PhD. Here's our guide to getting it right.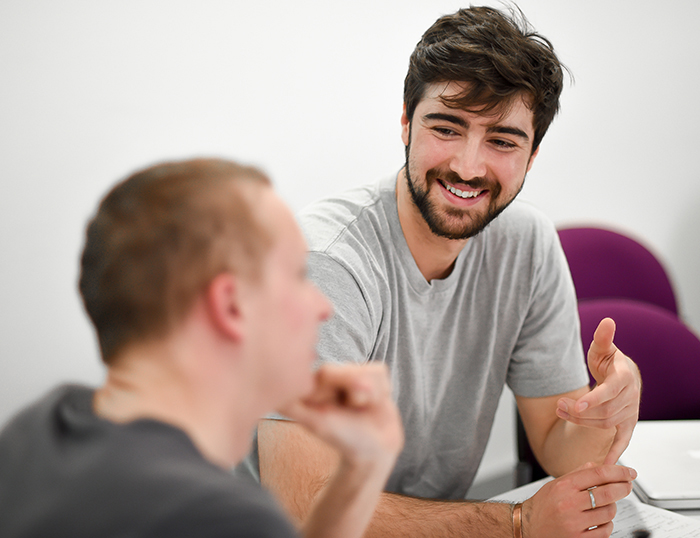 Your supervisor
Your supervisor is there to support and advise you throughout your research degree.
We match you with a suitable supervisor when you are offered a place at Sussex. But if you are proposing your own research area, you can approach faculty members and ask them to supervise you, if:
you are particularly interested in their research
you feel they have the expertise to support you.
You can search for potential supervisors by using our Directory of expertise.
Supervisors can be academic staff - for example, your previous dissertation advisor, Masters supervisor or your teachers at undergraduate or postgraduate level. You may also choose, or be allocated a supervisor who matches your research interests.
---
How do I check if a potential supervisor is right for me?
Draw up a shortlist of two to three potential supervisors and take an in-depth look into their research history.
You can use our website to:
search our Directory of expertise, which lists all of our faculty research and academic interests
visit the School or Department websites to find out more about our faculty, research groups and labs
look at publications written by your potential supervisor, for example books, editorials, and journal articles via Sussex Research Online
find out about PhD research that your potential supervisor has overseen in the past.
You can also find out more about your potential supervisors by:
looking in the reference sections of academic textbooks
looking for articles in research databases
looking at academic blogs.
---
Contacting a supervisor
If you think you have found a potential supervisor who matches your research area, you can contact them to check their availability for supervising you.
When you contact your potential supervisor it is important to:
tell them something interesting about yourself
explain your research interests and how you feel your research proposal matches their expertise
proofread your email before sending it to a potential supervisor
not make any extravagant claims, if you say you have read their publications, make sure you have
prepare for face-to-face interviews, think of the questions they may ask you and prepare some answers.
When you have decided on a topic, and have a first draft of your research proposal, get in contact with your potential supervisor at Sussex and share your idea.
They may be able to offer feedback and help refine your proposal further before you submit your application.
---
---
---
You might also be interested in: