Bangladesh
Choose from more than 500 degrees. Join a society. Explore Brighton and the UK. Our Bangladesh country guide has the information you need to know about life as an international student in the UK.
Watch testimonials from South Asian students
View our series of short films showcasing why students from South Asia chose the University of Sussex.
Dip's experience
"Adaptation to a new environment and different cultures is the most challenging task for any international student. But I never feel this issue due to the availability of some fantastic people here in Sussex to help me in various aspects."
---
University preparation courses
Find out more about International Foundation Year, International Year One and Pre-Masters courses.
---
Life at Sussex
Clubs, groups and societies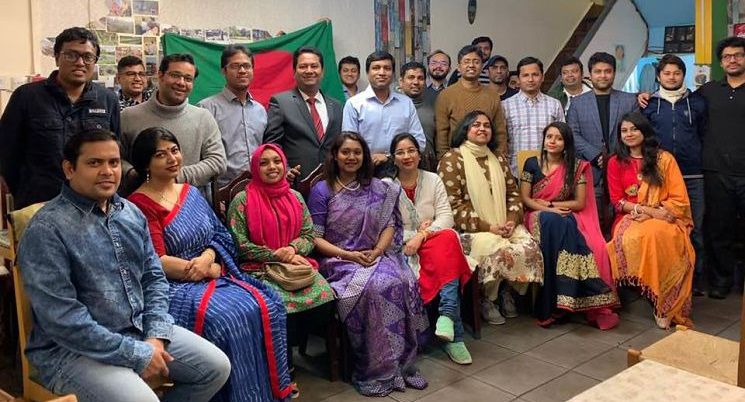 Choose from more than 200 student societies and groups at Sussex including:
To find out more about life in the UK, contact our Alumni Consuls in Bangladesh.
The Islamic Society (ISoc) provides:
free Iftar every day after sunset at the Muslim Student Centre
Tarawih Prayer every day after Iftar
breakfast at the Muslim Student Centre on the Eid following Ramadan.
Food
Brighton has various Asian supermarkets and you can buy international products from our weekly on-campus market.
Brighton also has many excellent restaurants, serving food from around the world.
---
Get in touch
Ask a student
Want to find out more about student life? Chat to our students online via Unibuddy.
Talk to a Sussex representative in Bangladesh
Our representatives in Bangladesh can provide you with professional information and advice, and guide you through the admissions process.
IDP Bangladesh
Gulshan-2 Branch
4th Floor, Hamid Tower, Gulshan Circle 2, Dhaka 1212, Bangladesh
Phone: +88 09666782782
Phone: +88 01999930483
Email: infobd@idp.com
Dhanmondi Branch
4th Floor, Bikalpa Tower, House 72, Road 5/A, Satmasjid Road, Dhaka 1209, Bangladesh
Phone: +88 09612333888
Mobile: +88 01970066233
Email: info.dhanmondi@idp.com
Chattogram Branch
Rahima Center, 3rd Floor, 1839 CDA Avenue, Nasirabad, Chittagong (Besides Sanmar), Bangladesh
Phone: +88 09612333111
Mobile: +880 1970082082
Email: info.ctg@idp.com
Falcon Education & Career Counselling Services
E-mail: bangladesh@falconedu.com
H&S Education Services
E-mail: hses.bd@gmail.com
Address: 4/A Indira Road, Mahbub Plaza Room 605, Farmgate, Dhaka 1215, Bangladesh
Telephone: +88 0248 121 102
Contact: Mr. Jahirul Haque (+88 01733 000 566)
---
You might also be interested in: