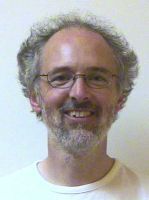 Mr
Julian Broughton
Biography
Julian Broughton is responsible for Music at CCE, where he also convenes the BA in Creativity and the Arts. In 2009 he conceived and, with CCE's River Jones, initiated the annual 'Sounding the Site' project on campus. 'Sounding the Site 2009' was based on Homer's Odyssey. This was followed in 2010 by 'Ark!' - an enlarged scheme billed as a 'community artsplash'; Noah's ark was just one of the sources of inspiration for the event. In 2011 'Root and Branch' was spread over several days to co-incide with the campus-based 'Green Week'.
Julian is well-known as a composer and pianist. He studied composition with Robin Holloway and Robert Saxton, and piano with Philip Mead and John York. More recently he has studied with the composer David Matthews. Julian's recent Symphony in E was commissioned by Horsham Symphony Orchestra, which gave the premiere on 19th June 2010. A second performance was given in December the same year by the University of Sussex Symphony Orchestra.
In September 2010, Julian launched a new ensemble concerned with words and music. A typical programme involves poetry readings as well as instrumental and vocal music, and combines familiar repertoire with new and sometimes experimental fusions of text and music. 'Pedlar's Dream' gave its first programme on 12th September 2010 - a coffee concert at Kidbrooke Park in Forest Row. The programme presented music by Brahms and Spohr with poems by Keats, Shelley, and Clare, and a new poem by Peter Abbs.
Julian's compositions include Points of Departure, a concerto for strings commissioned by the Musicians of All Saints; Intermezzo for orchestra, commissioned by the Music Society of University College, London, various vocal and choral compositions, and a range of chamber music, including three string quartets. Work for piano includes the Sonata Across Four Elements, whose most recent performance was given by Adam Swayne (Chichester 2009).
Recent compositions include Under Your Feet (2008) for soloists, chorus and orchestra (incorporating 'The Flowering of Flint', commissioned by East Sussex County Council in 1997, with four new movements), and Gallop apace! for soprano and piano (2008). The Long Negation (words: Peter Abbs) for Speaker, Mezzo Soprano, Clarinet, Viola and Piano was premiered by Pedlar's Dream in March 2011. Heading Down, a setting of three poems by Abi Curtis for speaker and viola, was premiered in April 2009.
A new song cycle, Rain at Midnight, has just been completed (September 2011). These six songs are all settings of poems by Paul Matthews, taken from his new collection, Slippery Characters (2011).
Recent performances include Death and the Woodcutter, from A Fountain by a Wood, sung by Eliana Pretorian with pianist Sergey Rybin (St.John's Smith Square, 2008), and the complete song cycle sung by Sally Bradshaw at Holy Trinity Church, Prince Consort Road, London (2008). London Myriad gave the first performance of the wind sextet Natural Light in May 2009.