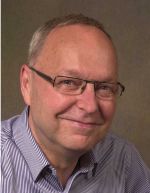 Prof
Ray Satchell
Biography
Professor Ray Satchell, Director of the Sussex Centre for Language Studies, has worked in the higher education and language training sectors of various countries, including Finland, Mozambique, Sweden, the Ukraine, and Vietnam. His employers have included British Airways, the British Council, the Swedish International Development Agency and the Universities of Bristol, Helsinki, Stockholm and Tampere. He is the founding and former Chair of the Association of University Language Centres in the UK and Eire (AULC) and the former Vice-President of the European Confederation of University Language Centres (CERCLES). He has been the executive board representative for both Languages for Specific Purposes and EFL on the University Council for Modern Languages (UCML) and the treasurer of the BALEAP Accreditation Scheme. He has also been the external representative on Quality Assurance reviews at the Universities of Aberdeen, Cork, Warwick and UCD. In 1997 he was elected a Fellow of the Royal Society of Arts (RSA).
Professor Satchell has been Director of SCLS since September 2010. He moved to Sussex from the University of Bristol, where he had worked for over 21 years as the Director of the Language Centre, and an Associate Director of the Centre for East Asian Studies. During his time at Bristol he was also the instigator and subsequent Head of the University International Foundation Programme and the Head of the IELTS Testing Centre.
Through his executive roles in the leading professional associations in his field, he has jointly organised conferences in France, Slovakia, Germany and Spain. He has also presented numerous papers at conferences, seminars and workshops across the European Union, United States and in East Asia.
During his time in Finland, he was joint author of a series of communicative English language textbooks and workbooks produced and published for the Finnish Ministry of Education for the Swedish language secondary education sector. His publications also include:
'Language Centres at Universities: 'Crossing Bridges, Integrating Cultures''. (2006) ISBN 978-3-00-025322-5
'University Language Centres: 'Forging the Learning Environments of the Future''. (2004) ISBN 2-9522811-0-6.
He is a current editor of the CERCLES Bulletin.