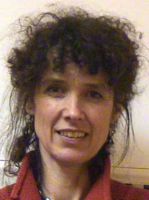 Ms
Rachel Cole
Role
As English Language and Study Skills Senior Teaching Fellow, I help students to develop good academic practice and language skills. Most of this work is with international/overseas students, but increasingly I am developing materials for all student groups.
The English Language and Study Skills unit provides workshops and tutorials to help students fulfill their potential while studying at the university.
I am particularly interested in intercultural communication; how we can learn from international students' experiences while they are at Sussex, and as a consequence deal better with any misunderstandings that arise as a result of cultural difference between academic communities, as well as learning how the entire university community can benefit from cultural difference.