The digital pioneers unlocking music making for the masses
As Professor of Future Music at the University of Sussex, Thor Magnusson's research into live coding and sonic writing is inspiring the next wave of technological experimentation and introducing a new generation to composing and computer science.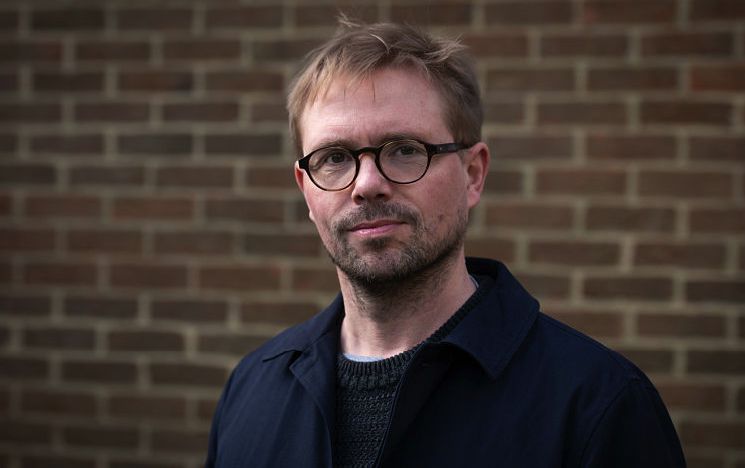 The joy of composing music is within the reach of more people than ever, thanks to advances in research and technology. This lowering drawbridge is perhaps most evident in the case of live coding, which opens up music making to anybody with a computer.
Live coding allows people to make music through improvised computer programming. It is like composing a musical score in real time, except, instead of musical notation, the performer is writing in the computer's own language: code. Many of these live coders are using a programming language or software designed or inspired by Thor Magnusson, Professor of Future Music at Sussex.
Magnusson has released three live coding systems – ixi lang, Threnoscope and Sema - which are in use by musicians internationally. A long-time collaborator, Sam Aaron, credits Magnusson's ixi lang as a "large influence" on his open source and free Sonic Pi system, which has been downloaded 1.5 million times and is used by musicians, educators and hobbyists around the world.
Easy to grasp for beginners and advanced programmers alike, these entry-level coding languages are at the forefront of new, democratic technologies in music making. As Magnusson points out: "Of those who would like to express themselves musically, only a small proportion has had the privilege of a musical education. We're now entering a stage where almost anyone can make music and, with machine learning, they have a guide within the software that can help them to orchestrate."
Beyond music
The technologies are also providing an attractive gateway into computer programming – still a major growth industry – by translating "abstract, complicated technologies" into a format that is understandable and fun for young people.
Created in the Experimental Music Technologies lab he runs with colleagues at the University of Sussex, Magnusson's latest software release, Sema, further widens the window, allowing people to design their own live coding languages for machine learning and AI.
AI is forecast to become a major part of the global economy in the next decade and was identified as one of four grand challenges in the UK Government's Industrial Strategy, published in 2018, in recognition of the fact that skills within the workforce have not kept pace with the rapid growth of the technology.
Interventions such as Magnusson's Sema are helping to plug this skills gap by demystifying machine learning and increasing understanding of AI among non-programmers. They are taking AI from the lab into the living room.
Technological testbed
This is not the first time that music has acted as a testbed for emerging technologies, as Magnusson explains in his 2019 book Sonic Writing. From the hydraulics employed in the automated water organs of ancient Greece to the early recording techniques pioneered in the late 19th century, technological progress has always been inextricably linked with musical experimentation. Magnusson believes that we are now witnessing the same thing with AI and machine learning, with key industry players such as Google, Amazon and Spotify creating research labs for music AI.
While R&D investment inevitably focuses on the hard sciences, it is no surprise to Magnusson that music has so frequently acted as the canary in the coal mine for technological experimentation. He says: "We're not going to kill anyone with music. We're not doing these tests on self-driving cars or stock market algorithms that might screw up the economy. Music is a safe place to do very sophisticated and difficult research."
Over the past six years, Magnusson has engaged in an extensive international programme of public outreach, taking performances, workshops and tutorials to musicians and experimental academics around the world.
Part of the attraction about live events for the academic in Magnusson is the immediacy of the feedback. "Just 10 minutes after you step off a stage, you're talking with people. It's this incredibly rapid and effective loop of invention, innovation, application, feedback and evaluation."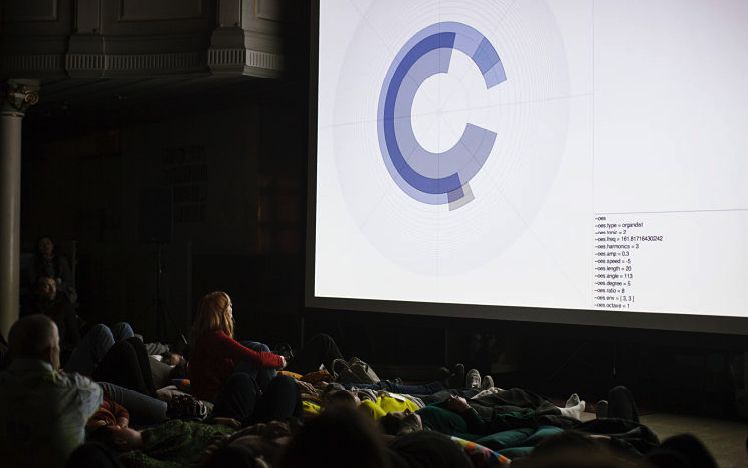 Picture credit: Xin Li
New musical expression
Driven by the technologies and the growing musical community who are embracing them, a new subgenre of electronic music is emerging. Magnusson's ixi lang and Threnoscope systems are frequently used in live coding and algorave performances, during which dance music is created by algorithms.
Jesus Jara López, cultural programmer of Medialab Prado, has observed a shift in underground musical practice in Spain following Magnusson's workshops there. "People were used to thinking that only professionals could make electronic music … that was game-changing."
Of course, whenever a new form of musical expression enters the scene, there is inevitably a backlash from those concerned about musical quality; live coding or machine learning is no different. With the addition of AI and machine learning as part of musical tools, the opportunity to express yourself musically is given to a larger group of people. AI has the potential to democratise music. Just like Dylan going electric in the Sixties, or the rise of the Moog synthesizer in the Seventies and Eighties, AI in music, Magnusson argues, will first disrupt and drive experimentation before being accepted and adopted into mainstream culture.
Moreover, for Magnusson, a critic of using AI in music might be missing the point. "We're not asking whether everyone who plays football in the nearby field is a Premier League footballer, we're just looking at people playing football and enjoying themselves. We should have the same approach to music: the more people engaging creatively with music, the better.
"It increases people's happiness all round to have the joy of music making."
---