Celebrating another record year for highly cited researchers
By: Neil Vowles
Last updated: Thursday, 19 November 2020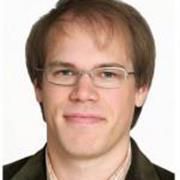 The University of Sussex has achieved another record number of academics recognised in a global list of highly cited researchers.
Nine University of Sussex academics have been included in the 2020 Highly Cited Researchers List compiled by Clarivate Analytics – up from seven in last year's global rankings.
The list recognises researchers who have produced multiple highly cited papers in the last decade, with papers ranking in the top 1% by citations for a publication field and year.
The two new additions for this year are Constantin Blome from the University of Sussex Business School and Ian Scoones from the Institute of Development Studies and the STEPS Centre at the University of Sussex.
Life Sciences academics Jorn Scharlemann and Dave Goulson retained their positions in the rankings from last year as did the University of Sussex Business School trio of Adrian Smith, Steven Sorrell and Benjamin Sovacool.
Anil Seth and Hugo Critchley, co-directors of the Sackler Centre for Consciousness, complete the university's representation in the global list.
Constantin Blome, Professor of Operations Management in the University of Sussex Business School, said: "What great news to be first time on this list, particularly in a time in which the environment forces many scholars to concentrate on other things than research, although research is the only way out of many problems. This award provides reassurance that our research teams reaches and hopefully inspires other researchers."
Jorn Scharlemann, Professor of Conservation Science in the School of Life Sciences, said: "I am honoured to be among the 2020 Highly Cited Researchers in Environment/Ecology for the fourth year running. This is a recognition of the hard work and dedication of all my collaborators, PhD students and post-docs, highlighting that our work is being read and cited by others. Furthermore, it highlights the immense importance of researching conservation of biodiversity especially in the run up to 2021, when the Convention on Biological Diversity will decide on its post-2020 agenda."
Adrian Smith, Professor of Technology and Society in the Science Policy Research Unit, said: "I'm sure everyone on the list agrees that the research papers receiving this recognition are actually team efforts developed over many years. In our case, we became part of an international effort that opened up new research into long-term social challenges like sustainability, social justice, and democratising innovation, and that have only become more important over time. Our contributions have been 20 years in the making; providing points of departure for researchers globally to engage with and develop further, just as we do, in an ever-changing world. It's great that my department values and supports such long-term, collaborative, and internationally networked research."
Hugo Critchley, Chair in Psychiatry at the Brighton Sussex Medical School (BSMS), said: "It is a great honour to be included in this list as a highly cited researcher. It is really nice to see that the research on mind-brain-body interactions that I pursue with wonderful colleagues at BSMS and the University of Sussex, alongside our international collaborators, continues to find broad relevance and hopefully inspires fresh approaches to improve psychological and physical health."
Benjamin Sovacool, Professor of Energy Policy in the Science Policy Research Unit (SPRU), said: "I view research as a continuous conversation with peers around the globe as we try to find solutions for a better world. I'm delighted to have been included on this prestigious list again and hope that our research at the Business School and SPRU continues to inspire and guide others around the world."
Dave Goulson, Professor of Biology in the School of Life Sciences, said: "It is an absolute honour to make this list for the third year running, but the real credit belongs to my postdocs and PhD students who did all the hard work. It is also gratifying to see that our work on insect declines and their drivers, particularly the impacts of pesticides, is receiving so much attention now from other researchers around the world."
Ian Scoones, Professorial Fellow at the Institute of Development Studies and co-director of the ESRC STEPS Centre at the University of Sussex, said: "This recognition reflects lots of collaborative work over the past decade, including with colleagues in Zimbabwe and at the ESRC STEPS Centre at Sussex. It is acknowledgement of the wide interest globally in themes of land, agrarian change and environmental sustainability that we all work on."
Steven Sorrell, Professor of Energy Policy in the Science Policy Research Unit, said: "I'm delighted to be included in the Highly Cited Researchers list – and I am particularly pleased that Clarivate continues to recognise the importance of interdisciplinary research. This would not have been possible without the contributions of my colleagues and co-authors, with whom I would like to share this accolade."
Anil Seth, Professor of Cognitive and Computational Neuroscience in the School of Engineering and Informatics, said: "I'm very pleased for this continued recognition of the work I and my colleagues and students have contributed in the multidisciplinary field of consciousness science. It's been an enormous privilege to work with such talented researchers, and the credit for inclusion on this list is completely due to them."