Matilda Mroz
Research
My research takes place across two major strands. First, my work examines how international and transnational film and new screen media reconfigure our relationship to memory and history, particularly in the context of Holocaust studies. This is the subject of my current research project, entitled Holocaust Legacies in Polish Visual Culture: Film and Memory after Jedwabne, which is funded by a British Academy Mid-Career Fellowship (2019-2020). The research charts the shifts in visual engagement with Holocaust memory that has occurred in the wake of recent revelations of Polish violence towards Jewish Poles during WWII, encapsulated in films such as Ida (Pawel Pawlikowski, 2013). This will be the subject of my second monograph, under contract with Palgrave Macmillan's Film Studies and Philosophy series; the book conducts a close analysis of significant 'post-Jedwabne' Polish films through the work of Didi-Huberman, Derrida, Kristeva and others, focusing particularly on issues of materiality, ethics and the spectral.
More broadly, the research project tracks the links between cinema, installations, digital archiving projects, and other forms of commemoration, and is creating a theoretical and film-philosophical framework that I am adapting to explore death and conflict in other filmic contexts (for example, via the films of Guillermo del Toro, for a collection entitled Haunted Landscapes; see publications list). The research builds upon work conducted during my British Academy Postdoctoral Research Fellowship and appointment as Advisor in Film to the research group 'Memory at War: Cultural Dynamics in Poland, Russia and Ukraine', based at the University of Cambridge. This international collaborative project investigated how the public memory of twentieth-century conflicts, expressed in visual forms, mediates the ways in which Eastern European nations develop in post-socialist space. I co-authored the volume Remembering Katyn (Polity, 2012), the first transnational study of the cultural memory of the Soviet massacres at Katyn, with a particular focus on the impact of Polish cinema in Eastern Europe. My analyses of the pivotal place of film in Polish memory politics and Polish cinema's relationship to traumatic historical events has also been published in Senses of Cinema, Studies in Eastern European Cinema, and the Historical Journal of Film, Radio and Television.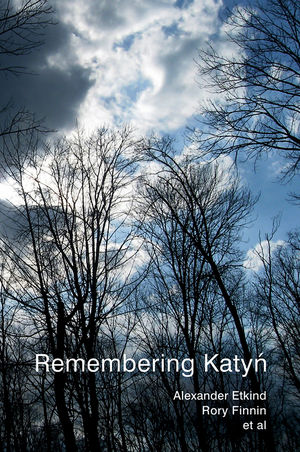 My second research strand examines temporality and 'matter', both bodily and environmental, in screen media, and tracks the historical and emerging encounters with affect in celluloid film and digital media. My first monograph Temporality and Film Analysis (Edinburgh University Press, 2012), based on my doctoral thesis, traces the concept of temporality in film criticism and theory, highlighting the relative neglect of duration therein. Drawing on the philosophy of Henri Bergson, the book investigates how cinematic time puts meaning and symbolism into flux, imbuing the aesthetic arrangements of cinema with affective resonance. The new theoretical approach to time and materiality developed in the book is employed to revise the critical frameworks around the films of Michelangelo Antonioni, Andrei Tarkovsky and Krzysztof KieslowskiMy work is currently exploring the configurations of bodily matter in the cinematic cultures of Central and Eastern Europe, including in popular epic film. I have recently co-edited a volume entitled The Cinematic Bodies of Eastern Europe and Russia: Between Pain and Pleasure (EUP, 2016) and a Special Issue of Studies in Eastern European Cinema on The Body (2016). These works trace the representations of human bodies across national boundaries to open up transcultural connections in the cinemas of the region. I am simultaneously extending my engagement with materiality and time into the sphere of filmed nature, tracing the ways in which intelligibility and tangibility is mapped across the natural environment in theory and film. Two recent articles ('The Aesthetics of Overflow: Tarkovsky's Nostalghia in Bergsonian Duration' and 'Performing Evolution: Immersion, Unfolding, and Lucille Hadzihalilovic's Innocence') are the result of initial enquiries into this area. I established an interdisciplinary research group within the University of Greenwich entitled 'Time, Materiality, and the Digital', and organised a conference, 'Material Environments: Sensing Time and Matter in Digital and Visual Culture' (Greenwich, July 2015). The Conference explored the 'ecological turn' in theory and philosophy and non-anthropocentric approaches to visual media, particularly as they affect our understanding of mortality and ethics.
I am on the Editorial Board of the Film-Philosophy journal and convene the Film and Media stream for the annual conference of the British Association for Slavonic and East European Studies (BASEES).
Reviews of my work
'This book, a rare example of collective scholarship, is more than path-breaking. It manages to move around the furniture in an entire field, that of memory studies, one that is shared by literary scholars, linguists, anthropologists, psychologists, historians and others. This exploration of memory events is essential reading for all students in the social sciences and the humanities.'
Jay Winter (Yale University) on Remembering Katyn
'In an exemplary way, this multi-disciplinary in depth case study reconstructs the symbolic legacy of Katyn as a transnational trauma. The book is a unique collective achievement with genuine potential to integrate this key event into European memory.'
Aleida Assmann (University of Konstanz) on Remembering Katyn
'[Mroz] not only provides a succinct and useful definition of Deleuze's often impenetrable "crystal image" concept, but she also provides one of the most plausible, nuanced explanations for Mirror's fragmented structure. To summarise the rest of this chapter, which brims with ideas, is a difficult task, but suffice it to say that this section constitutes some of the most original and thought-provoking work on Tarkovsky in recent years. The fact that it is unencumbered by received wisdom about the director and genuinely sensitive to the film's details (rather than the high-art, transcendental baggage Tarkovsky's films bring with them) only adds to this impression.'
John Riley (independent scholar), on Temporality and Film Analysis
'Mroz presents a multitude of ways in which temporality can be considered in, and is important to, the study of film, highlighting not only the cinema's specifically temporal unfolding and transformation but also the "multiple temporalities of film viewing", the temporality of film analysis (the plucking of the moment) and changes to meaning or understanding over time.'
Lucy Fife Donaldson (University of St Andrews), on Temporality and Film Analysis
'There is something quite refreshing and liberating in Matilda Mroz's characterisation of Andrei Tarkovsky's Nostalghia (2003) in a chapter titled 'The Aesthetics of Overflow'. Mroz's ambitious discussion of temporality and liquidity is never obscure, and despite the philosophical and theoretical reach of her analysis (in which we come across Bergson, Deleuze, Barthes, and others) she is impressively attendant to the dramatic logic of Tarkovsky's film.'
Adam O'Brien (University of Reading), on 'The Aesthetics of Overflow'
Doctoral Supervision
I would welcome applications for doctoral research in the following areas:
film-philosophy, temporality, matter and materiality, bodies in cinema, European cinema, affect, spectatorship, the senses, film ecologies and environments, cultural memory, digital memories and archives, mourning, film and the Holocaust, film and history, trauma (amongst others).