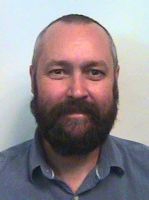 Mr
Tim Bradshaw
Biography
Higher Education Experience
Careers Consultant at University of Law (formerly College of Law), coaching postgraduate and undergraduate law students in entering this competitive profession on a group and individual level; developing career development curricula.
Careers Adviser at the University of London, based across numerous colleges, including Queen Mary, King's College, and LSE. Designing and delivering workshops to undergraduate and postgraduate students and researchers. Providing individual guidance to a very wide range of students. Contributed to income generation through consultancy work with corporate and individual clients, including leadership of a course for MBA students at EDHEC business school in France.
Freelance Experience
A varied caseload of career changers, mid-career professionals and executives, and younger students. Developed and facilitated workshops for those facing redundancy. Specialist bespoke CV writing and interview coaching for undergradates and professionals.
Qualifications
Level A Certificate in Psychometric Testing, British Psychological Society
Advanced Certificate in Professional Guidance Practice, Canterbury Christ Church University
Diploma in Careers Guidance, College of Guidance Studies
MA History, Cambridge University
Role
I work within the Careers and Employability team, which enhances the employability of all Sussex undergraduate and postgraduate students and researchers.
I design and deliver workshops, provide individual careers guidance, and liaise with the Schools of Business, Management and Finance, and History, Art History and Philosophy, to support their employability programmes.
I am co-ordinator for the careers element of the First-Generation Scholars Scheme, providing specialist support to Sussex undergraduates who are the first in their family to go to university, or who come from a financially modest background.
I manage the Learning to Lead initiative, which recruits Sussex students to undergo a series of training events to prepare them for positions of leadership.