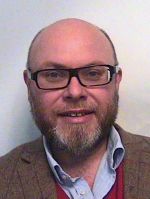 Dr
Matthew Ford
Biography
Matthew Ford joined the University of Sussex as a Lecturer in International Relations in August 2013. Prior to this he was a lecturer in War and Security at the University of Hull (2010-2013), a Sessional Lecturer in International Security at Birkbeck College London (2008-2009) and a Teaching Assistant at King's College London (2006-2008). Matthew has also occasionally taught as a Sessional Lecturer in History at the University of Birmingham (2009-2011).
Matthew has a PhD from the Department of War Studies at King's College London (KCL); an MA in War Studies from KCL and a BA (Hons) in Philosophy from the University of Reading.
Prior to completing his PhD, Matthew worked for a top four global management consultancy. After completing his doctorate in 2008 he joined the UK Civil Service as a Strategic Analyst with the Policy and Capability Studies Department of Dstl, an agency of the UK Ministry of Defence.
Matthew has published in a number of journals including the European Journal of International Security, International History Review, Journal of Strategic Studies, Small Wars and Insurgencies, War in History, Studies in Conflict and Terrorism and Parameters, the journal of the US Army War College. His research interests focus on military innovation, socio-technical change, the epistemology of battle and strategy.
A former West Point Fellow and winner of the Society for Military History's Russell F. Weigley Graduate award, Matthew has written extensively about military-technical change, especially as it relates to the infantry and their experience of battle. Matthew is an Honorary Historical Consultant to the Royal Armouries, Leeds, UK.
Matthew's first book is called 'Weapon of Choice' by Hurst & Co, London and Oxford University Press in New York in 2017.

Matthew is the founding Editor of the British Journal for Military History, an Open Access, peer reviewed journal that offers a unique vehicle for distributing high-quality military history to an audience beyond academia.
Matthew was a visiting scholar at the Naval Postgraduate School, Monterrey CA. in May 2019.
Follow him on twitter: @warmatters
Current Doctoral Researchers
Rupert Culyer, "A Critical Analysis of Software-Based, Intelligence-led Targeting in Iraq and Afghanistan 2006-2014"
Role
Current:
Senior Lecturer in International Relations
Director Postgraduate Studies International Relations
Member Sussex Centre for Conflict and Security Research
Advisor to the University of Sussex Provost, Professor Saul Becker
Previously:
Deputy Head of School, School of Global Studies, 2017-18
Director of Teaching and Learning, School of Global Studies, 2016-18
Director Undergraduate Studies of International Relations, 2014-17