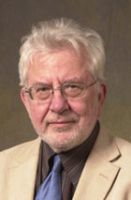 Prof
Keith Lewin
Biography
Qualifications
D.Phil. Institute of Development Studies/University of Sussex, 1981; M.Sc. Science Policy, University of Manchester, 1972; B.Sc. Physics. First Class Honours Degree. University of Manchester, 1971; C.Phys (Chartered Physicist); FAcSS (Fellow of the Academy of Social Sciences)
Positions
Professor in International Education and Development

Director of Centre for International Education (CIE) 1995-2011

Director of the Consortium for Educational Access, Transitions and Equity (CREATE) funded by DFID

Treasurer, UK Forum for International Education and Training
Awards and Associations
Joyce Cain prize 2013 for best article worldwide on Africa (with R Sabates). Comparative and International Education Society of the USA.
Past President, British Association of Comparative and International Education
Honorary Professor, University of Hangzhou, Zhejiang, China. Investiture
Honorary Professor, Beijing Normal University, Beijing, China Investiture
International Institute of Educational Planning, Board of Consultants, Paris
Editorial Board International Journal of Education and Development
DFID Research Review Panel
SEIA (World Bank) Senior Advisor on Educational Financing
UNICEF Senior Consultant
AUSAID Senior Consultant
Education International Critical Friend
More information on my research programmes, and free downloads are available from
http://keithlewin.net/ and http://en.wikipedia.org/wiki/Keith_Lewin
or by typing keith Lewin into Google
Biography
Professor of International Education, University of Sussex and Director of the Centre for International Education (CIE) 1995-2011. Previously Director of Research Studies in Education; founding Director of the Sussex International Masters Degree programme; supervisor of more than 40 Ph Ds on Education and Development; and grant holder for over £4.5 million worth of research and development projects in the recent past. Top ten grant holder at the University of Sussex for most years since 1995. The last national Research Assessment Exercise highlighted the quality, visibility and impact of the work of the Centre. Past President fo the British Association of Comparative and International Education. 2013 winer of the Joyce Cain prize of the Comparative and International Education Society of the USA.
Director of the Consortium for Research on Educational Access, Transitions and Equity (CREATE) with funding from DFID of £2.5 million (2005-2012). The consortium has undertaken research on Access to Basic Education (including lower secondary schooling) in Bangladesh(BRAC), India(NUEPA), Ghana (UCC and Winneba), South Africa (U Wits) on a large scale with high level partners over five years. The research has also taken place on a smaller scale in Kenya, Malawi, China, and Sri Lankain partnership with national teams of researchers. It has produced over 150 research products working with over 100 researchers including national reports and analytic research monographs. The research is summarised in Making Rights Realities and all other research products are available at www.create-rpc.org which has become a portal for access to education.
Special interests include the economics of education and development; policy analysis and financial planning; science and technology and development policy, strategies for development aid including public/private partnerships and post 2015 goals and targets, evaluation of aid programmes, teacher education; and assessment. Experienced senior consultant to UN agencies, World Bank, DFID, UNICEF and UNESCO and other bi-laterals and many national governments in Africa and Asia.
Director/ team leader on many research and development projects across Africa, Asia and the Caribbean. These include: the Secondary Education in Africa (SEIA) programme of the World Bank with thematic responsibility for planning and financing with case studies in Ghana, Zambia, Benin; the Multi Site Teacher Education Project (MUSTER) working with teams in Malawi, Ghana, Lesotho, South Africa and Trinidad and Tobago (DFID); Director of the Teacher Education Support programme to the Mpumalanga Primary School Initiative (MPSI - DFID) in South Africa; Strategies for Sustainable Financing of Secondary Education (China, Sri Lanka, Malawi, Zimbabwe, Cost Rica and a review of francophone countries - IIEP); Science Education and Development – a Multi Country Study for IIEP including a major review of Science Education in Malaysia (IIEP).; the South African Mpumalanga Primary School Initiative international partnership on teacher education (DFID); Access and Equity in Basic Education for the Asian Development Bank with HIID; Basic Education in China (UNICEF); and Implementing Educational Reform in Developing Countries.
Operational Engagements: Technical advisor to Commonwealth Ministers working party on post 2015 goals and targets; Senior advisor to AusAID on the development of educational aid programmes; Senior consultant to the Ministry of Human Resource Development (MHRD) and DFID (India) on projection and planning for Rastriya Madhyamik Shiksha Abhiyan (RMSA); senior consultant to the government of Uganda and development partners to develop the national framework for Post Primary Education and Training (PPET) for DFID); senior consultant to the Government of Tanzania and the World Bank on Finance for the Secondary Education Development Programme (World Bank), and Planning Nine Year Basic Education in Rwanda (CfBT/DFID). In each case I have developed the software for national projection models for finance and enrolment flows, and have written a series of policy papers presented at national and international conferences to shape the Medium Term Expenditure Framework. External Consultant to the Departments of Arts, Culture, Science and Technology, the National Department of Education, and the Foundation for Research Development (South Africa) on research policy, teacher education, and science and technology capacity building. Special Advisor to the Minister of Education, Mauritius on financing and the implementation of the Education Masterplan (Govt of Mauritius/UNDP). Co-director of National Review of Science Education study in Malaysia (Govt of Malaysia/IIEP). Consultant to the Rockefeller Foundation on the African Forum for Children's Literacy in Science. External consultant to Government of Sri Lanka for the World Bank and for UNDP for expenditure tracking and for research development at the National Institute of Education.
Co-Presenter of the Round Table on Financing Education for All at the World Conference on Education for All at Jomtien, Thailand (1990 – UNICEF); co-presenter of Round Table on post primary educational financing at the World Education Conference in Dakar (2000 IIEP). Several policy reviews for DFID including position papers on post primary education, for the White paper on Globalisation, institutional reviews of UK Educational Aid. My work on secondary school financing and development was presented in plenary to the Commonwealth Education Minister's Conference (CCEM 16) and to the Association for the Development of Education in Africa (ADEA). The model developed by CREATE under my direction has been adopted by DFID in its 2010 Education Strategy Paper, and has been used to shape the UNICEF/UIS 21 Country Study of Out of School Children 2010/2011, and AusAID's Strategic Vision for its educational aid (2011). Most recently I led a plenary discussion with Minsters at the 18th CCEM and have been acting as senior technical advisor to the Commonwealth Ministers on post-2015 Goals and Targets, and contributing to the Global Partnership for Education (GPE) Working Group on Indicators.
My publications include more than 15 books on education and development, over 100 refereed journal articles and book chapters, 60 commissioned policy reviews and substantial consultancy reports, and a wide variety of occasional papers and working documents for research projects. I have given Key Note addresses to DFID education advisors and to over 100 international conferences on education and development in Africa, Asia and the Caribbean and my work has been disseminated by DFID, the World Bank, IIEP/UNESCO, AusAID, Coomonwelath Secretariat, ADEA and several other bilateral development partners.
+++++++++++++++++++++++++++++++++++++++++++++++++++
Role
In my role as Professor in International Education and Development I have established and consolidated the Centre for International Education (1995-2011) which undertakes research on education and development in low income countries. I founded the Sussex International Master's programme in 1979 which has now graduated over 500 students. I was the Director of the DFID funded Multisite Teacher Education Project (MUSTER) 1997-2005 exploring teacher education in Africa and the Caribbean. I am Director of the Consortium for Educational Access, Transitions and Equity (CREATE) also funded by the Department for International Development (DFID). I have supervised over 40 DPhil and Ed D students. Most recently I have been acting as technical advisor to Commonwleath Ministers on post 2015 international goals and targets related to the U.N. processes to revise the Millenium Development Goals.