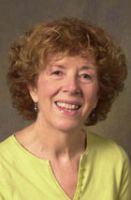 Prof
Imogen Taylor
Biography
Imogen came to Sussex from the University of Bristol School for Policy Studies where until 2001 she was most recently a Senior Lecturer and where she obtained her PhD. Imogen undertook her social work training in Toronto where she also worked for fifteen years as a social work practitioner. Prior to returning to the UK in 2000, Imogen was a Social Work Practice Professor at the University of Toronto
Research Assesment Exercise
Imogen was successfully nominated to the RAE Panel for Social Policy and Social Work (UoA 40). Her particular area of expertise is pedagogic research.
National Teaching Fellowship
In 2003, Professor Imogen Taylor was one of 20 university teachers nationally to receive the prestigious National Teaching Fellowship Award. The winners were selected from nominations submitted by higher education institutions across England and Northern Ireland. The criteria used for selection included the ability to influence and inspire students, to inspire their colleagues in teaching and to influence the teaching profession as a whole. Imogen is using the £50,000 award money to develop interprofessional learning for social work at Sussex.
Higher Education Academy Subject Centre.
From 2000-5 Imogen was Co-Director of the Higher Education Academy , Learning and Teaching Support Network Subject Centre for Social Policy and Social Work (www.swap.ac.uk).
The focus of the Subject Centre is to improve learning and teaching in social work and social policy. In her role as Co-Director, Imogen led a range of national and regional social work education initiatives including chairing the planning committee for the Annual Joint Social Work Education Conference. Imogen is now a member of the Steering Group for the Subject Centre.
International links
Since 2003, Imogen has been working closely with social work education departments at 5 universities in Hong Kong. In particular she has been consultant to the 'Learning to Practise, Learning in Practice' project, jointly led by City University and Baptist University. Her current project is to edit an edition of Social Work Education: The international journal, based on social work education in Hong Kong, Macau,Taiwan and Mainland China.
Keynote Speaker: in December 2006, Imogen was one of 5 international speakers invited to present on the topic of teaching excellence at a national conference held at Soochow University, Taiwan, sponsored by the Taiwan government.
Editorial Boards
Imogen is a long-standing member of the Editorial Board of Social Work Education: the international journal, and guest edits the themed issue based on the annual international Joint Social Work Education Conference.
Imogen has joined the Board for Learning in Health and Welfare.