We have a variety of activities, workshops and talks available free to state schools for all ages.

Presented by members of the department - either a researcher, research student, postgraduate or undergraduate student.

We can create a tailored visit day for your school, combining some of these activities along with talks. You can find examples of previous tailored days here.
Due to demand, we limit our off-campus visits to educational sites within a 45 minute travel time of the University by car.
We are flexible. If you have an idea for an activity or talk not listed, please get in touch and we will do our best to accomodate you.
Multiple activities can be done during a single visit (e.g. 'Solar observing' with a 'How to be an Astrophysicist' careers talk).
Please give us as much notice as possible when requesting an activity to ensure that we have enough staff available on the day. This is especially important for larger events (more than 25 students) which will require more than one member of the Department to assist.
We may limit the number of times that we visit a particular school per academic year (depending on size), to enable us to visit as many schools as possible.
Due to other teaching commitments, we are unable to run events between September & December.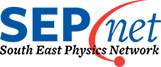 To keep up to date with all our activities and upcoming events please fill in our Keep-in-Touch form.