University news
Sussex to host the inaugural Death Festival
By: Tom Walters
Last updated: Thursday, 10 November 2022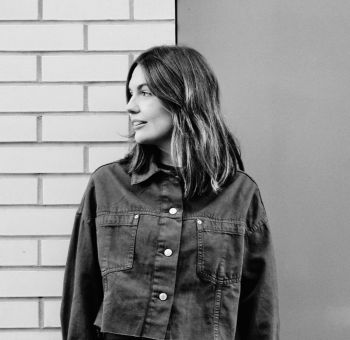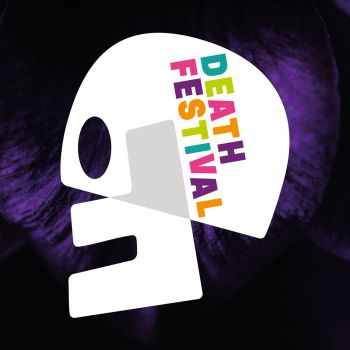 University of Sussex alum, artist and educator Louise Harman was instrumental in creation of festival
Festival to shed light on the taboo subject of death
The Festival is the brainchild of Dame Jude Kelly in collaboration with Michael Attenborough OBE
A unique new festival will take place at Attenborough Centre for Creative Arts (ACCA) this weekend (11-12 November), with the aim of encouraging conversations around death and dying.
Taking place at the ACCA, the performing arts centre at the University of Sussex, the Death Festival will explore death and dying through two days of talks, concerts, performances, workshops and installations. Instrumental in the Festival's creation was Louise Harman, a University of Sussex alum who is the founder of "Louise on Death", an initiative set up to tackle the taboo subject of death, which won the Sussex Innovation Centre's Social Impact Award University of Sussex in 2021.
The brainchild of Jude Kelly, Founder and CEO of The WOW Foundation, the inaugural Death Festival has been programmed by Jenna Mason in collaboration with the writer and activist, Catherine Mayer and theatre director and ACCA patron, Michael Attenborough.
For Louise Harman, the festival is the chance to discuss a subject that is very close to her heart: exploring society's cultural dissociation with death and its impacts on our everyday lives. Louise said: "Death is symbolic of our relationship with things that we cannot control. It's a huge topic to explore of which I hope to do in the long run, while linking to the importance of arts education, which is relentlessly undervalued and seen as a soft subject. The arts teach us to be curious, ask questions and help us to be comfortable with the unknown.
"I am particularly grateful to many individuals at the University of Sussex who have supported my work since founding Louise on Death and for the backing and seed funding from Michael Attenborough to establish the Sussex Death Festival, in collaboration with Jude Kelly.
"Louise on Death is a starting point for my work and demonstrates the collaborative and interdisciplinary approach we need when facing our own finite lives and the deaths of those we love."
Laura McDermott, Creative Director at the University of Sussex's ACCA, said:
"Attenborough Centre for the Creative Arts, on the University of Sussex campus, is the perfect host venue for this multifaceted festival, bringing together artists, researchers, activists, journalists, broadcasters, charities and social enterprises.
"Over the weekend we will reflect on a range of different perspectives on death and dying – many drawn from personal experience.
"This programme has been brilliantly curated by the team at Jude Kelly Studio, in collaboration with alumni from University of Sussex: Louise Harman (awarded the Social Impact Prize from University of Sussex for her social enterprise Louise on Death), Catherine Mayer and Michael Attenborough. We hope to institute Death Festival as an annual event and build on the partnerships and connections we have started to develop this year."
The Festival, which aims to be respectful, although will at times be irreverent, has a packed programme which will invite the audience to share their own stories and hear from academics, artists, undertakers and broadcasters, airing their different perspectives on death.
The programme highlights include:
A Jude Kelly 'In conversation' event with Mina Smallman, who will share her journey of grief, rage, faith and activism following the murder of her daughters Bibaa Henry and Nicole in June 2020
An evening of performance of letters to the lovely and beloved dead by those mourning them, including author Catherine Mayer writing to her close friend, Paula Yates, whose death was treated as a tabloid sensation.
Giving Death Back to People - Artist and social innovator Louise Harman (Louise on Death) and Cara Mair, founder of Arka Funerals discuss the choices we have about the body, burial and memorial of a loved one
Amber Jeffrey, founder of The Grief Gang podcast, in conversation with Anna Burtt, co-host of The Mother Of All Losses, how podcasting has enabled them to find a community as they share their experiences of grieving their mothers and maternal figures.
The inaugural event is intergenerational, inclusive and representative of the diverse and divergent cultural contexts and social issues that shape death across the UK and beyond.
Hospice UK is the charity partner of Death Festival, bringing voices, experience and expertise from its Dying Matters campaign to help change the conversation about death and dying. The Death Festival is supported by DeadHappy, life insurance.